SHEPHERD OF SWEDEN
How Shepherd of Sweden doubled their sales on their site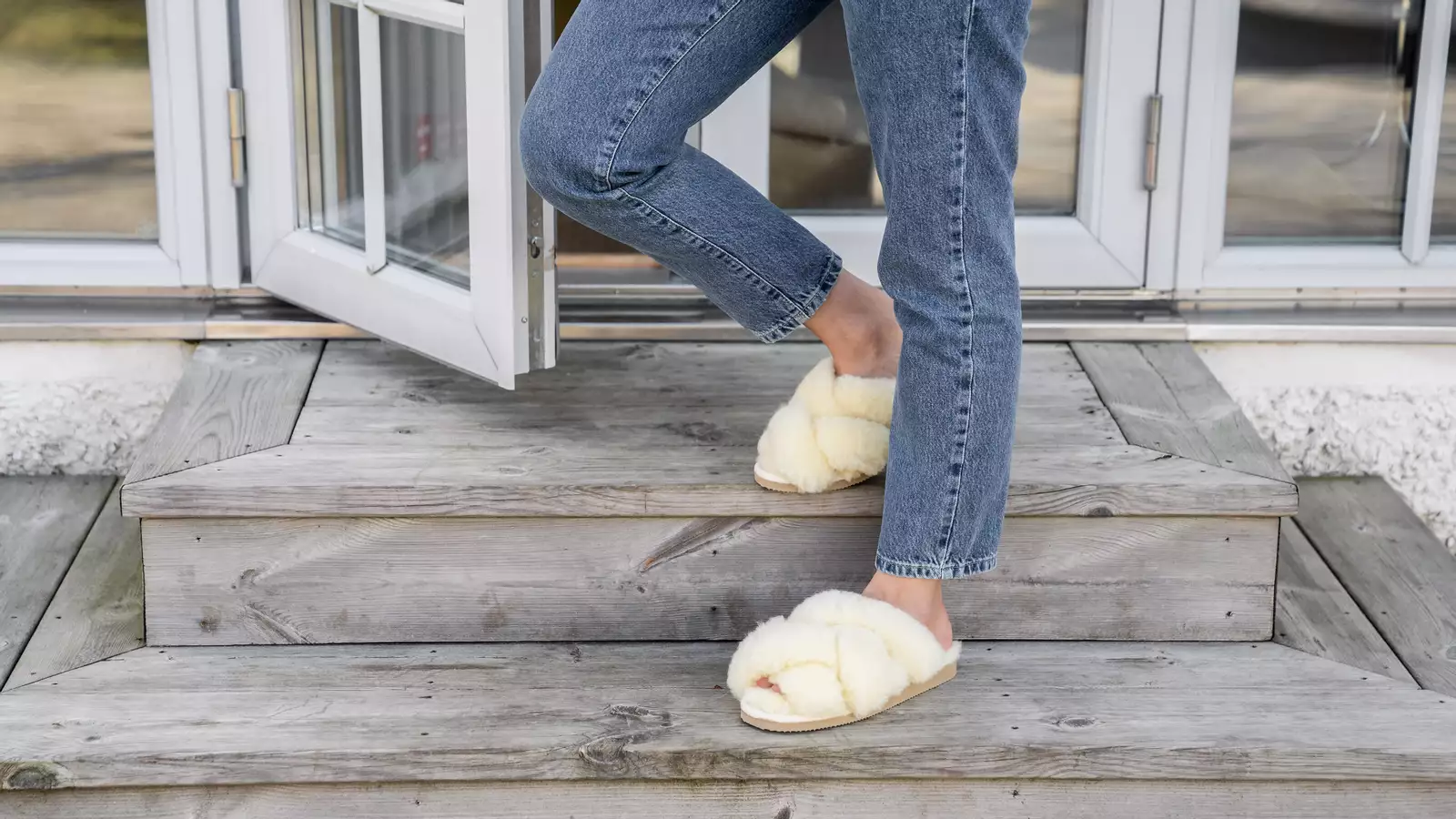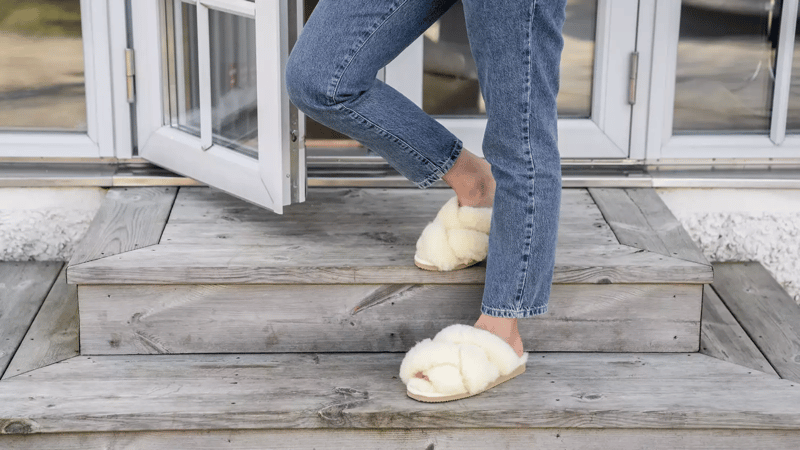 Move
The large shift in trade from physical store to e-com meant that in 2017, Shepherd chose to invest in its own e-commerce and strengthen collaboration with e-com customers and omni-channel customers who saw the opportunity to sell Shepherd products to end consumers online.

The collaboration started with Norce and their platform for e-com and a site was launched in Sweden the same year. Now they're in multiple markets in Europe.

With the changed shopping tendencies among consumers, not least during the ongoing pandemic, Shepherd of Sweden saw the opportunity for increased sales by updating the site to Norce's new platform: Flight. Sales shot up and 2020 was a fantastic year.
Overarching goals
Shepherd's vision is to be the world's most attractive brand with products made from sheepskin and wool. Their slogan is "Make life a little cozier".
– We aim to offer the best range in the segments we operate in: Slippers, Home and accessories.
Important branding
Shepherd has experienced good development, thanks to a solid knowledge of its craft and the fact that it owns the entire process chain, from raw leather to finished product. Their products are always produced from 100% sheepskin or wool. They have always been a profitable product for the retailer and the physical store and Shepherd shops have been built up over the years to attract the consumer. Price campaigns haven't been necessary and instead campaigns have focused on quality, design and brand as the biggest advantage for the retailer and consumer. Now that sales are moving to the web, this building up of the brand and the benefits of the products long-term are an advantage. This means that the consumer searches directly for the brand and sales have increased.
Good sales figures in 2019, more than doubled in 2020
Shepherdofsweden.se started in 2017 and already had good sales figures in 2019. 2020 started well but the unpredictable Covid-19 stopped everything. Shepherd, like many other companies, felt compelled to take short-term furlough so that the costs wouldn't be too large in relation to revenue.

Immediately after the summer, there was a large demand for the brand and its products. Sales picked up speed on the brand's own site and there was increased demand from their partners, via e-commerce but also in physical stores. Despite all the restrictions on not visiting local retailers, we know from conversations with them that Shepherd had great sales. We had a goal to double sales on our own e-commerce in 2020 compared to 2019, but we experienced 3... 4… and then 5 times as large an increase. Sales increased by 350% on their own site.
144%
Increased traffic from organic searches
We noticed that e-retailers and retailers were worried about Corona, but instead of slowing down, we went up with Flight.
63%
Increased conversion rate
350%
Increased income/percentage turnover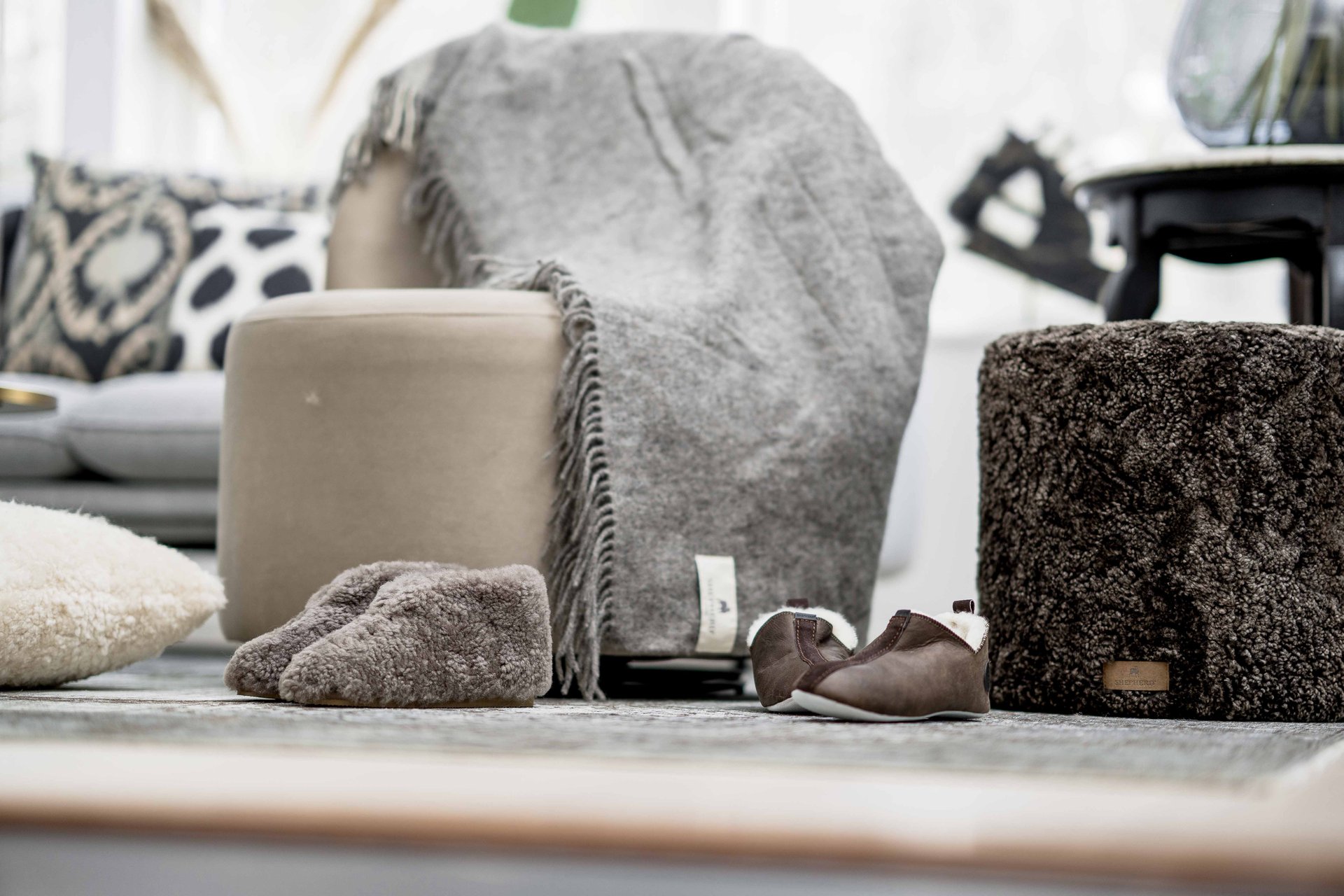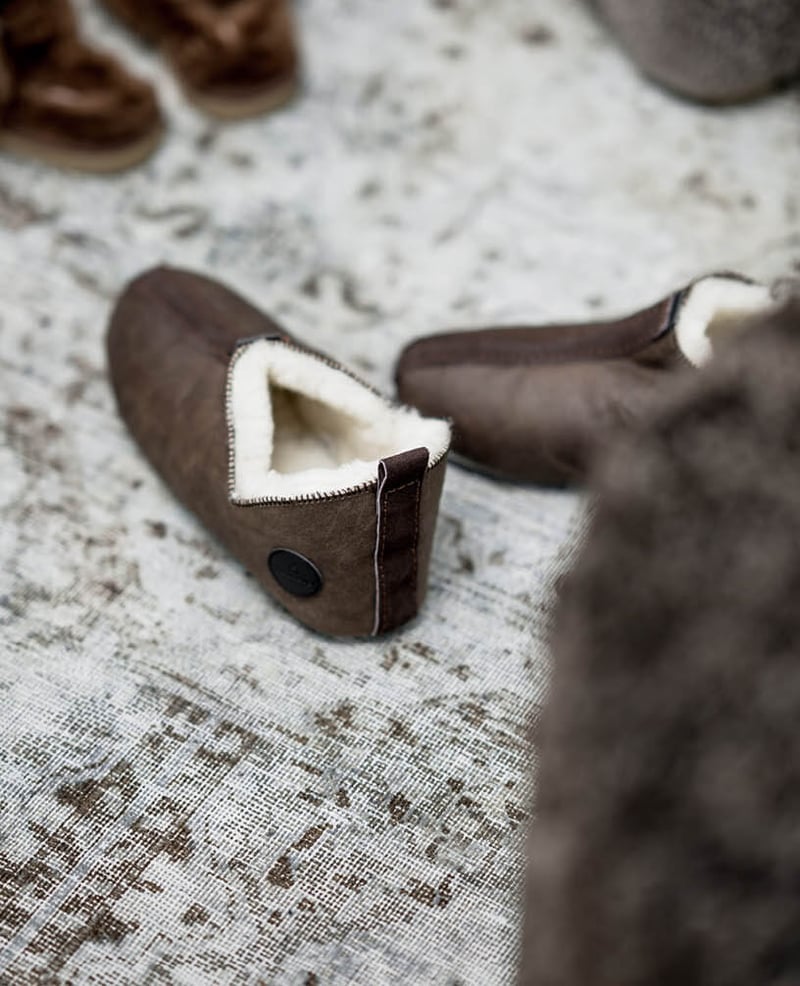 Challenges
In physical stores, it's always been easy to create an attractive sales area where the consumer can touch and feel the product and where knowledgeable salespeople take care of the consumer. Now that trade has moved to the web to a greater extent, the challenge is have the entire range online, with the same feeling as in the physical store with the help of product and image pictures, banners and moving media to give the consumer an experience and get an idea of what the product is like.

– The collaboration with Norce is important because of this. To be able to convey that feeling and the brand's exclusivity via its own platform. We were looking to create a site where you can easily navigate. Look for a product, get the information the consumer needs for their decision and an easy journey to the buy button.

A big challenge in 2020 was to launch and update the site with Norce Flight in the middle of an ongoing pandemic where meetings were difficult to organise. But it was also worth it to achieve the goal.

Now we look forward to continuously developing the site for the best shopping experience. Together.
Boka möte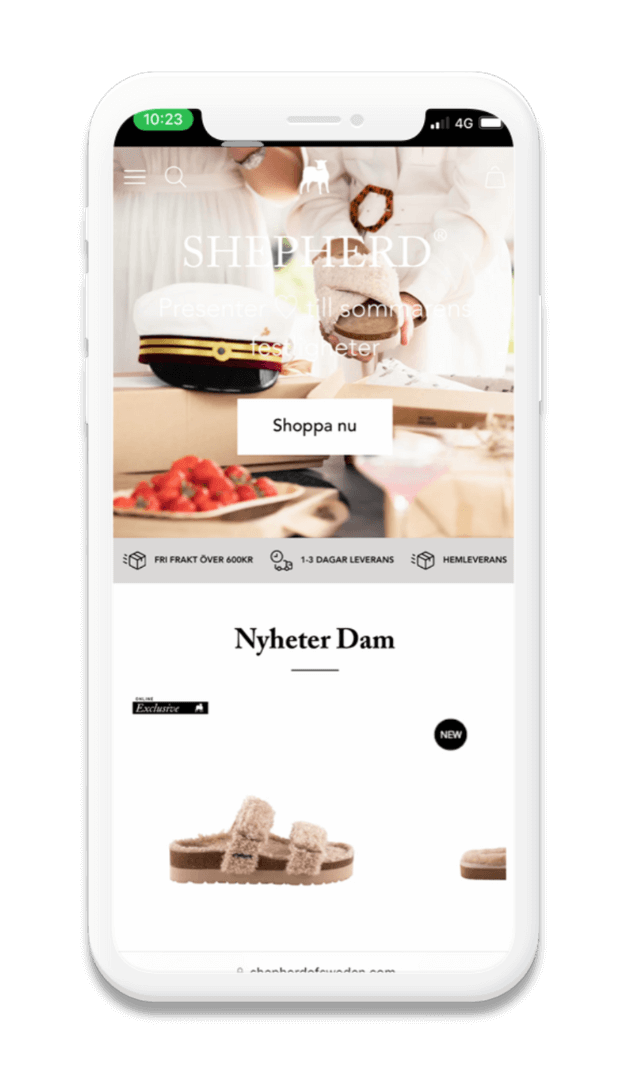 It was when Shepherd stepped up to Flight that e-commerce began to flourish. It was an investment, given the circumstances of the 2020 pandemic, but the marketing team at Shepherd saw that there were great opportunities, even if the outside world was in financial turmoil.

- We noticed that e-retailers and retailers in general were worried about Covid-19 and its effects and impact on trade, and of course we were unsure about the upgrade and whether it would give the effect we wanted.

With Flight came major technical changes that created more options for the team, so they could create a lot of material themselves and with their advertising agency, Beyond.

- The change gives us more choices on the platform Flight which is more alternative-friendly so we have opportunities for moving media and much more. The goal based on this is to change small things in the design at regular intervals." Norce suggests new content parts and everything becomes simpler and clearer.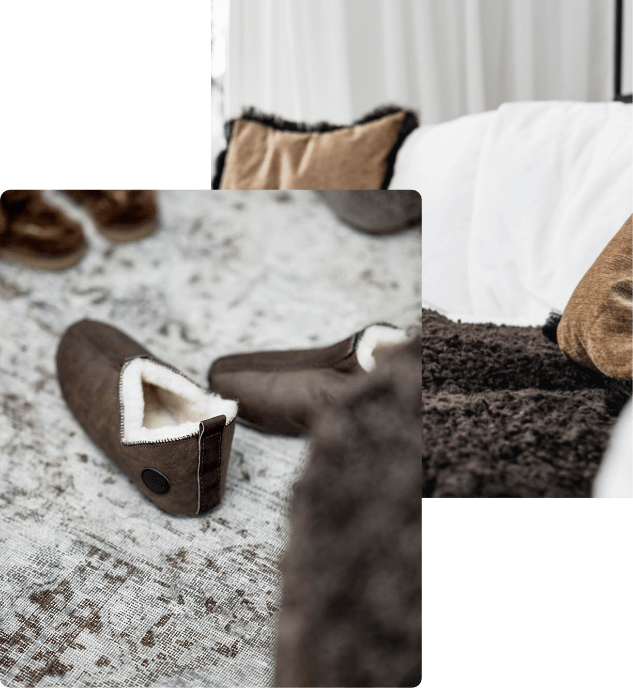 Beyond as design partner
Beyond has been a partner of Shepherd for many, many years and knows the company well. They have been involved throughout the journey to upgrade Shepherd's platform to the current Norce Flight.

– We feel secure that they know what we stand for.

In addition to carrying out all development, Beyond has also helped to create a brand strategy, managed photography and continuously worked to optimise e-commerce with the marketing team at Shepherd and a media agency called Tre Kronor Media.
Close collaboration between design partner and platform provider
Throughout the e-commerce journey, there was a close dialogue between all three parties regarding business development and optimisation. It was seen as an important component in the successful launch.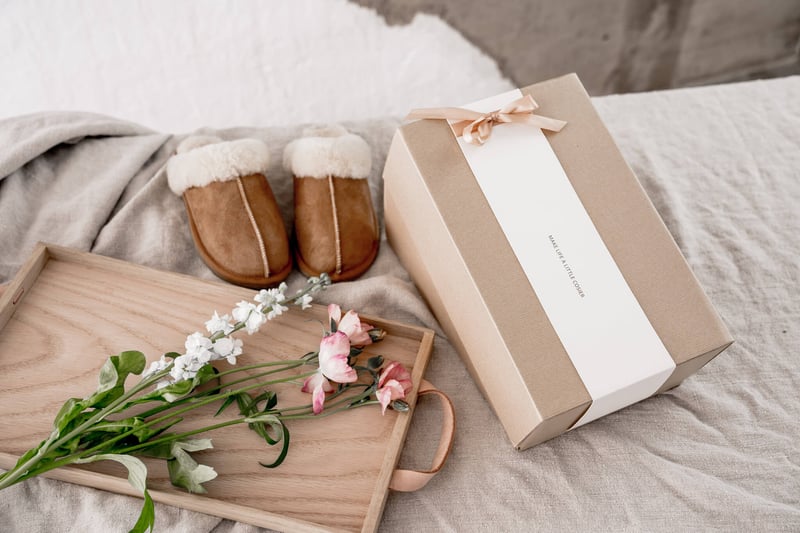 The future's bright
Shepherd is growing rapidly with a high demand for home and slippers, which means that the lifestyle company Shepherd of Sweden has a bright future. Shepherd is growing in Sweden and Scandinavia, the domestic market, but also in many markets abroad, especially in the UK, Germany and Benelux.

– We're strong in Sweden. We are top of mind with the consumer for sheepskin and wool products. In our neighboring countries and Europe, they have discovered our brand and the high-quality products we offer. Not least in 2020 when the slipper has become the new work shoe in home offices.
Why Flight?
Flight offers great technical advantages in reach and speed. It is a platform that is constantly being developed to be at the forefront and gives the user technical freedom.

Flight gives you:
Shorter loading time
More visitors
Greater customer satisfaction
Increased conversion
Powerfully increased visitor frequency
Some of our selected cases