TICKET COMMERCE
Sweden's largest leisure company digitalises ticket sales with Ticket Commerce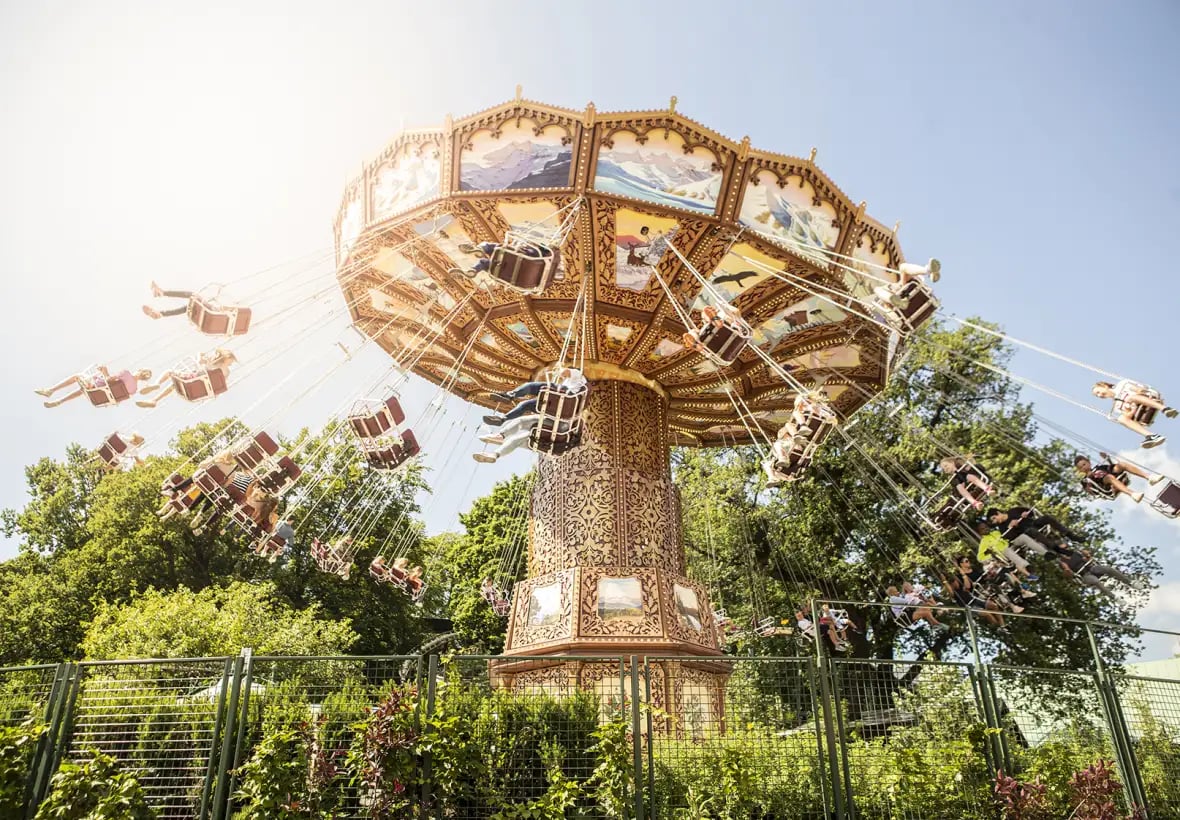 What is Ticket Commerce?
Ticket Commerce is Norce's dynamic platform developed to fully supporting sales and delivery of digital products such as entrance tickets, annual passes, etc. The platform is built as a full-service solution or completely headless, and is developed to provide complete control over the front-end. There is a range of possibilities in the platform and easier ticket sales is the focus. The digital platform, and the flexibility that comes with it, significantly facilitates handling booking times. This is a great advantage for operations that want to shorten queues, simplify planning and reduce congestion.
Selling tickets and annual passes
Advanced tickets with time booking, slot management, group tickets, split VAT, etc.
Merchandise
Checkout: KCO, digital delivery via SMS/email/PDF
Barcodes
"Winning Together" – The e-commerce strategy manager Team
Parks and Resorts
Parks and Resorts has entertained and engaged people for 135 years and now runs four of the country's premier experience parks: Gröna Lund, Kolmården, Furuvik and Skara Sommarland.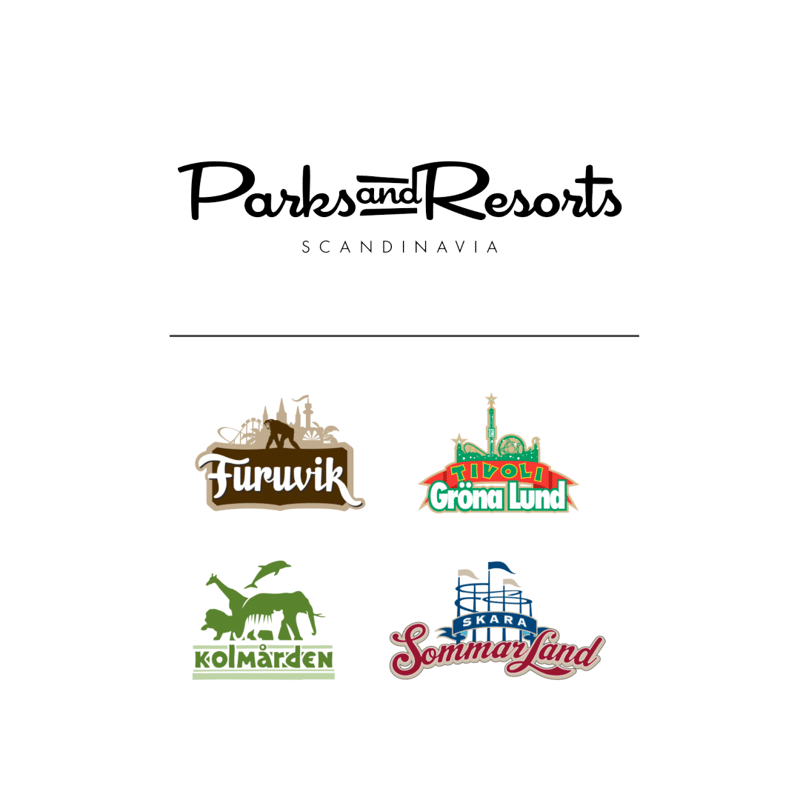 The digital journey began ten years ago when Parks and Resorts was looking for a platform that could better meet their digital needs. A collaboration with Norce resulted in Ticket Commerce, which has been used since then to further develop the company.
All of the parks have also made a web change in recent years - each park previously had its own front-end, which has now been consolidated into a common solution for all the parks to benefit from. For each park, the shift has led to a significant increase in conversion, and doubled online sales.

- Now the front-end is unified from having previously been in four environments at different agencies, to being handled at group level. The shared and flexible platform enabled rapid digitalisation, driven by Covid-19. This resulted in an online record despite all the difficulties the pandemic brought with it.
Book demo
Target group
Most of the parks are aimed at families with children up to thirteen or fourteen. Then there is a gap up to the age of 20, when people start going with their friends instead of with their parents. Gröna Lund is the exception, as it is also popular among teenagers thanks to concerts and attractions that attract the target group. The challenge there is to create solutions for young people who don't have access to flexible payment solutions such as Swish.

- We've reached out to both target groups more effectively with Ticket Commerce. We've also made it easier for families with children. You should be able to buy several options, not just separate tickets for children and adults.
Overarching goals
Parks and Resorts want to deliver a world-class experience. And that should start with the purchase of the ticket.

- We want to deliver as much wow factor as we possibly can. That's why we've replaced MVP with MWP - Minimum WOWable product. We work constantly to digitalise and make things easier. Corona has made everything happen faster. An example of this is that we had a five-year plan to become cash-free, and we already are.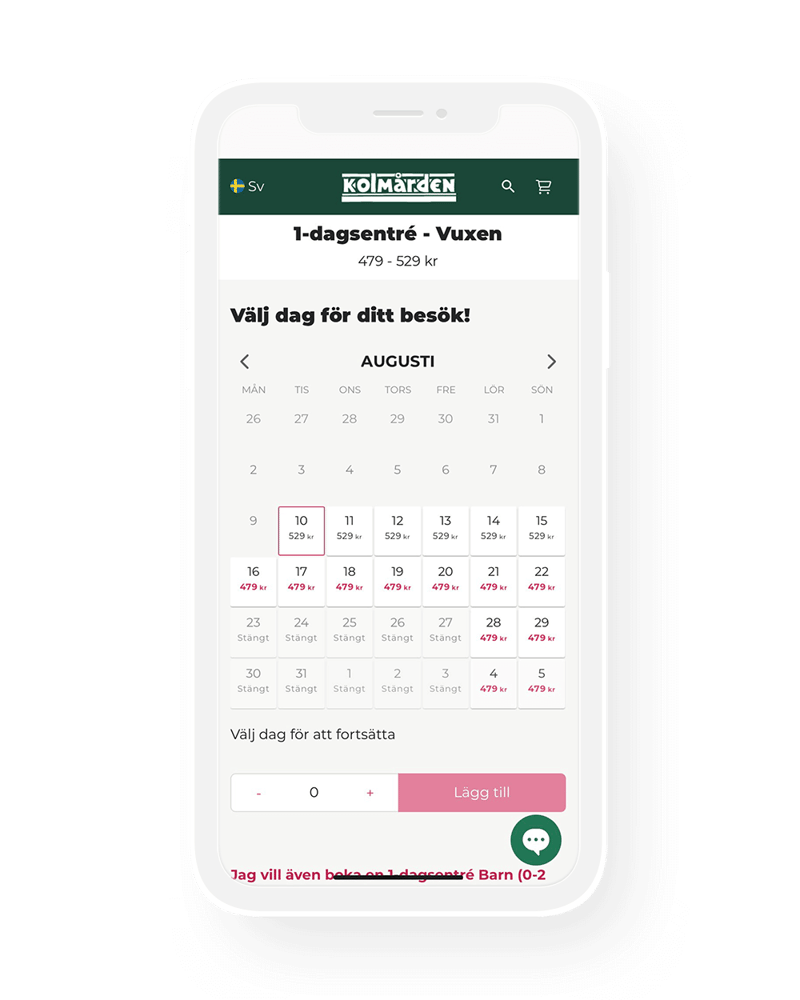 Challenges
Parks and Resorts challenge themselves by constantly searching for new solutions to engage and make things easier for their target audiences. And the biggest challenge at the moment is Corona. The unpredictability makes it difficult to plan for the future, especially with recruitment.

- We've built a system with Jetshop where you can book slots, which constitutes the basis for secure bookings. The whole change was made relatively easy thanks to Ticket Commerce. In addition, in our long collaboration with Jetshop, we have worked out tailor-made solutions and also invested in marketing to reach out easily and engage the target group. Something that's really produced results.
Why did we chose Norce and Ticket Commerce?
- When we chose Ticket Commerce, we went from bum bags and paper tickets, to selling online. We are extremely satisfied, and have never needed to switch to any of the competitors. It all started with us not being able to find a platform that suited our needs. It was then that Norce, on our behalf, created a customer-unique solution, which was then developed into Ticket Commerce.
Reducing queues is a benefit
- One of our most important solutions is the entrance. With Ticket Commerce, you can buy an entrance ticket on your mobile and then get a rebookable entrance time. That's helped us reduce queues and congestion.
Important KPI values
– We want to increase the average order value, but the most important KPI is a highly satisfied guest index. The goal is for 80% of the guests to give us 4 or 5 stars on all aspects.
Solutions
The support available in Ticket Commerce, Parks and Resorts has allowed us to work more flexibly, increase sales and create better conditions for visitors to shop digitally more smoothly. Our contact person's expertise has been something extra.

- Norce has always been very helpful, especially when talking to our contact person. If we come up with an idea that feels too simple, we get help to develop it. It's great to have an experienced e-commerce partner that is more than a consultant.
In its customer collaborations, Norce is constantly evolving, both as a knowledge partner and platform supplier.
SMS tickets appreciated
– SMS tickets have really increased online sales. The technical platform has been very important for this.
Practical integrations
– Reliability is really something to highlight. There are also excellent integrations with payment solutions and gift cards. We've never been worried about how to drive sales and the like.
Universeum
Universeum started in 2001 with the aim of inspiring the interest and involvement of children and young people in technology and science subjects.
To strengthen their offering and make it more accessible, Universeum began to invest more in a digital sales system - and a collaboration with Norce took shape. Universeum's website went live at Ticket Commerce 2018, which has led to a fantastic development in sales and smoother handling of the box office, entrance and digital tickets.

Target group
Regarding ticket sales,Universeum wants visitors to buy their tickets online in good time. This makes the visit more simple and optimised for Universeum and their guests. Corona has brought with it a bigger focus on digital development . The most important target group is families with children and there are great development opportunities in the future via various solutions that make the visit easier.

– During the pandemic we went from 20% of tickets sales online to 80%. The large increase in sales took place when we introduced timed tickets for our visitors during the summer of 2020. The purchase journey changed significantly while our visitors had a better and safer experience.

Now almost all tickets are connected to time slots, which means that Universeum can handle guest flows in a completely different way. Universeum has not yet chosen to link annual card holders and tickets purchased via hotels to specific time slots. That's the next stage of the development.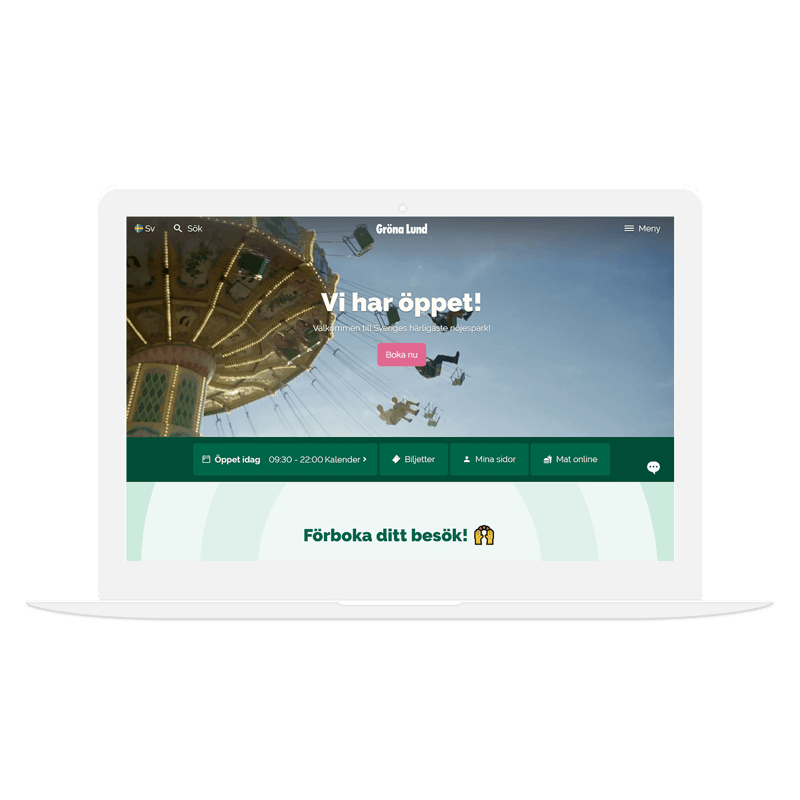 Overarching goals
Universeum is Sweden's national science centre and one of the ten most visited experiences in Sweden. This makes Universeum an important arena for education and public education in science, technology and sustainable development. The company gives children and adults the knowledge and power to make the earth a better and more sustainable place to live.

– In 2019, Universeum was visited by 600,000 visitors and there are of course great benefits for us if we can find digital solutions that make the visit easier. We want to get better at our financial business, but not printing 600,000 tickets every year was more important to us, because we want to constantly reduce our environmental impact.
Challenges
Finding the right solutions for compatibility and slot times have been recognised as major challenges. Solutions that are needed partly to be able to more easily control and streamline ticket handling, and partly to make everything safe as far as Corona is concerned.

– We already have a lot of functionalities in our system. The challenge is to make everything compatible. Another challenge was to manage slot times in a simple way. In the summer we were sold out for seventeen days and the pressure and therestrictions in place then meant we never would have survived without slot times. Luckily Jetshop has the knowledge, drive and engagement we needed. Without their help we never would have got the solution in place at such short notice.
Why did we chose Norce and Ticket Commerce?
Strong reputation and a good offer made Norce stand out in the crowd of competitors with similar offers.
- Norce has strong customers in its portfolio and is a leader in the field. They're also based in Gothenburg, just like us. It was a positive experience from the very start. In addition, their technical understanding of how the network works is at the forefront. We got the feeling that Jetshop wanted to continue to develop our product to be at the forefront, which we didn't have the time and resources to do ourselves.
Important KPI values
– We want to facilitate the purchase of tickets so that it is as simple as possible. A parent with two children has to be able to get out their mobile phone without any problems and make a purchase on the spot. The share of digital purchases is an important KPI for us.
Solutions
The dynamic platform, in combination with expert knowledge from Norce, was the key to the successful development.

- There's always been a need to make bookings smoother and to reduce congestion, but after Corona this has been vital. Ticket Commerce has always been an important platform that has made it easy for us to handle sales digitally. But when we think about the future, it will be even more significant.
Liseberg
Liseberg is the face of Gothenburg's hospitality industry, as well as being a landmark. Historically, the amusement park has had a physical focus, but in recent years, the digital commitment has grown.

Challenges
When Liseberg contacted Norce and invested in Ticket Commerce, sales tripled from 50 to 150 million, in relation to the company digitalising and making its offer visible to its guests. Before 2021, major investments in FSG online were planned: digital offers and destination perspectives that work seamlessly among the new water park, hotels and amusement parks. In the move to digital forms of working, Ticket Commerce is used as a flexible platform.
Overarching goals
Liseberg aims to be perceived as a cohesive brand. The same feeling should be conveyed in e-commerce as in the hotel, the amusement park and soon the water park. It is important that all the system architecture works seamlessly.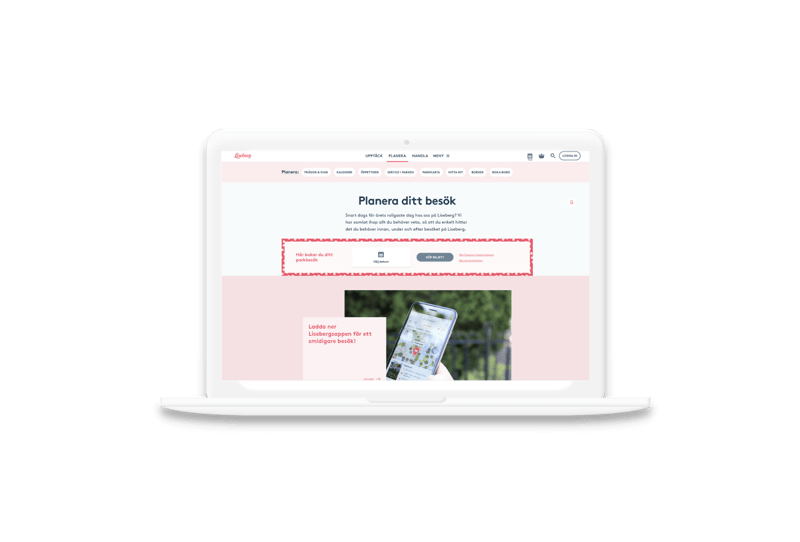 The digital power of innovation has been a threshold that Liseberg wants to overcome with effective solutions.

– Only now have we organised ourselves to develop Liseberg's digital transformation, as our goal is 100% digital sales.

Another challenge is to explain to our customers why we're moving towards digitalisation.

– Working with the express pass has been our goal. Advance tickets and similar contribute to both added value and efficiency.
Important KPIs
– We're concentrating on share compared with conversion rate. Otherwise guest satisfaction is the most important factor.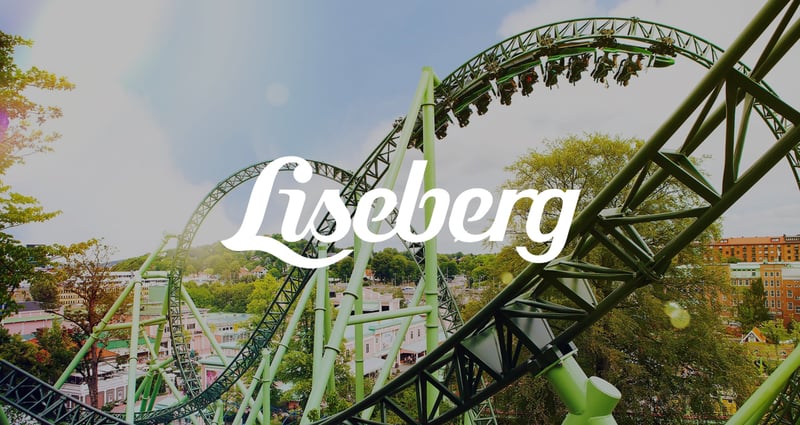 Why did we chose Norce and Ticket Commerce?
Liseberg came in contact with Norce when they were looking for a partner who could increase sales and improve flexibility.

When I started at Liseberg, I immediately startedlooking for a system and a collaboration partner who could optimise e-commerce. We found Norce, and thanks to their other customers in the same industry, we saw them as a strong alternative. We signed with them and since then we've been constantly evolving.
Ticket Commerce's role in diminishing queues
– It's all about making things easier for everyone involved. It will also be easier for those who buy on site, as queues are reduced thanks to digital purchases.
Solutions
The new platform increased conversions and digital ticket sales were simplified. Norce has also contributed with strategic knowledge that has moved the digital dialogue on.

– In the collaboration with the front-end, there has been a good dialogue. In the development processes we always have Norce in the discussion, and always with a positive response. Norce contributes with interesting ways of thinking and moves the discussion forward. An engaged partner. This applies to our business goals as well. We always get a positive response.

Functions we really appreciated
– Our focus is on SMS ticket solutions. So this is 100% appreciated. Express pass management is also important and the flexibility of being able to digitally control customers is valuable.
Read more about Ticket Commerce
Norce Ticket Commerce is a dynamic platform and API check-out delivery system developed for the amusement park industry to support features such as entrance tickets, attraction cards and annual passes. The platform places high demands on time to market and budget.
Flexible front-end for all web platforms
The platform's front-end is a complete response and designed with full flexibility regardless of your choice of web platform. It can also be built as a full service solution or as Headless in your current web.
Practical integrations with third parties and modern APIs
The platform is integrated with both Klarna and DIBS for secure and efficient payments and also supports external orders. Ticket Commerce also supports full integration with web and mobile apps.
Included in Ticket Commerce
Norce Cloud service and hosting
Open APIs for integration with external system
Web-based administration tool
Free updates and new releases continuously
Fast time to market with training and project leading
Free telephone and email support seven days a week, as well as on-call 24 hours a day
Business development to increase traffic and conversion
Unified front-end and shared technical solutions with leading players in the hospitality industry such as Parks & Resorts and Liseberg
Some of our selected cases