TWIST & TANGO
Award-Winning E-Commerce Solution with 73% increased revenue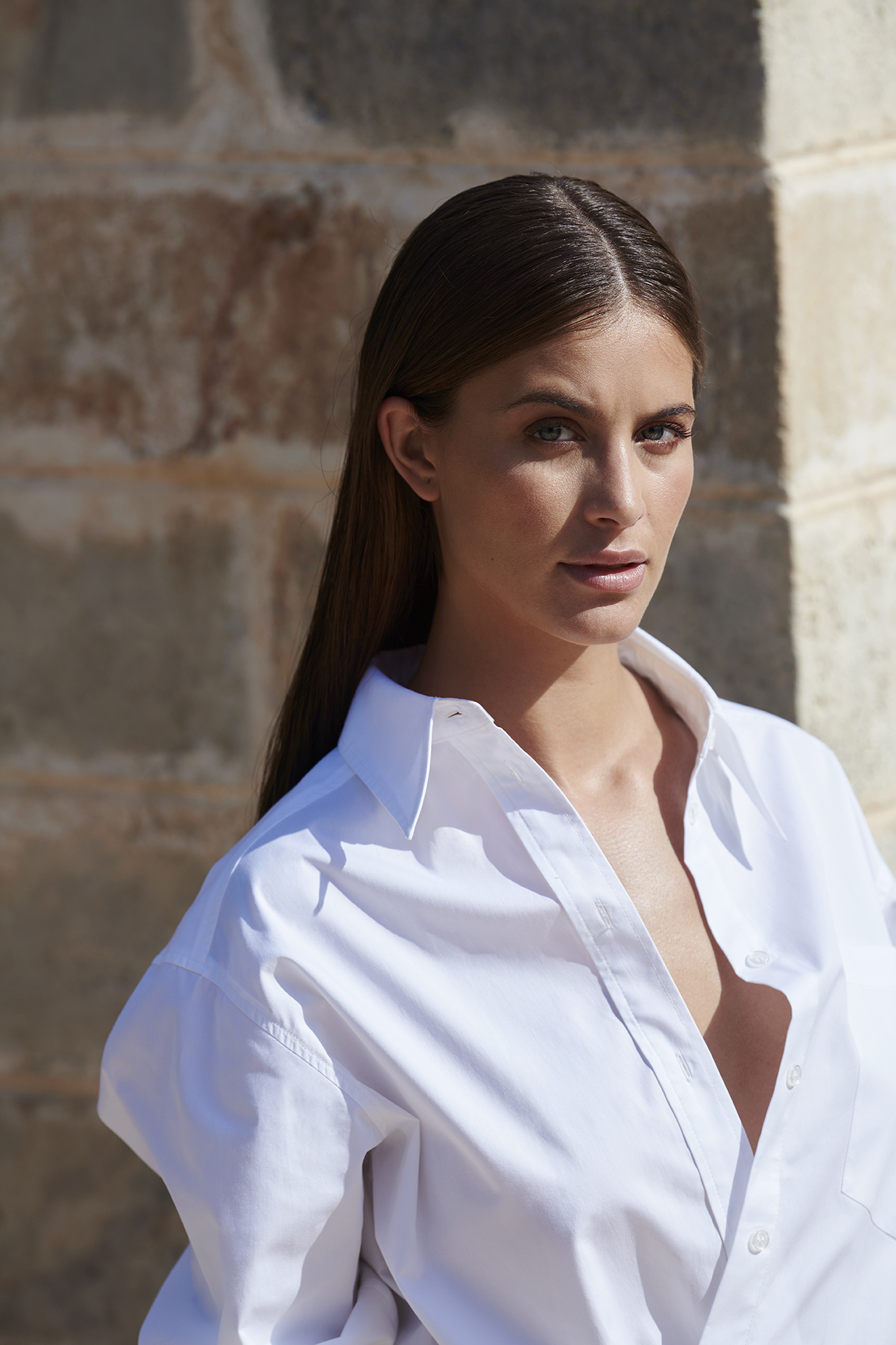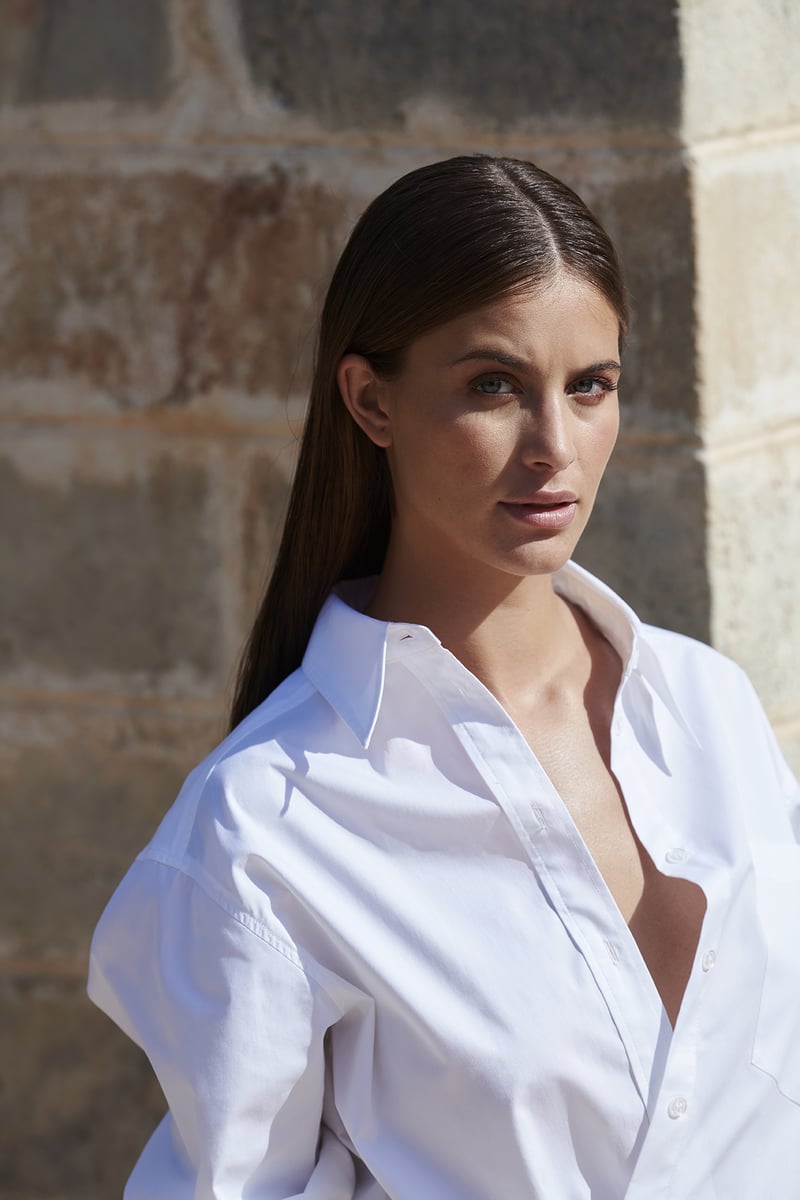 Background
The first Twist & Tango boutique opened its doors in 1995, in Gothenburg, Sweden. The vision was simple; but daring. They wanted to sell apparel that was neither outrageously expensive, nor too near the "fashion" industry, where it was felt that minimized pricing affected quality, and the environment. The focus would be on quality materials, and "Scandinavian minimalism"; for the "informed" woman.

Today, this fashion company has brand representation in 15 countries, and has five (5) well-established boutiques; two in Gothenburg, and three in Stockholm. The total turnover is SEK 50 million, annually.

The first e-commerce venture took shape in 2010; and was, initially, a web page for displaying Twist & Tango's latest collections.

However, it didn't take long before they added a small inventory, and also started selling their clothing online. This small e-commerce site showed a steady upward trend in sales; and in 2017, Twist & Tango took a more focused approach to e-commerce. The decision was made to invest digitally, whole-heartedly; in both B2C and in B2B.
Although most of Twist & Tango's sales came from our boutiques, we saw that the need of a new e-commerce project was apparent. We grew out of the platform we had previously; and due to the great potential we saw in sales and in being digital – both from a marketing perspective, and from market demand – a new platform was a prerequisite for success, for digital growth within the company! We could both inspire, and inform, and market in new ways – and simplify things and make things more succinct for our customers. That being the case, our communication could also even reach a broader target audience; and potentially acquire better market distribution, Elin Vilhelmsson, E-Commerce Manager – Twist & Tango
Twist & Tango decided, after evaluating a number of e-commerce platform providers, that it was Norce platform they wanted to build their new digital solution on. An exciting project was set in motion, with the goal of being able to meet customers', and retail merchants', needs; as well online as off!
78%
Increased Traffic
September 1 - December 1, 2021 vs. Same Period 2020

We thank Norce, who has really heightened our experience of how we, as a brand, present ourselves – online!

Also, a big thank you to R3, who quickly understood our identity; and designed our site in such a way that our brand's 'DNA' is transported seamlessly between our physical boutiques and our digital market.

The design is clearly "right now"! We were nominated, the same year as the launch, in the "E-commerce of the Swedish Design Award" category; together with R3; and the "Newcomer of the Year" award category, at SEBC!


73%
Increased Revenue
September 1 - December 1, 2021 vs. Same Period 2020

Cool brief!', was the first thing we thought; when we got to take on this task. And on top of that, everything went well! Twist & Tango has been responsive to our thoughts and ideas; and provided relevant input, to guide the project in the best possible direction. A great, professional team, simply put.


20%
Increased Average Order Value
September 1 - December 1, 2021 vs. Same Period 2020

There can, of course, be some concerns; when you decide to make such a project. Many are involved; many things have to gel; it has to feel "right"; and, on top of all that, everything has to be profitable!

With Twist & Tango, there was no hesitation! It was a solid collaboration; and it was evident that they knew their brand and their product line, inside and out! Everything feels "on point", and the entire brand's DNA permeates Twist & Tango – both tangibly [in-store] and digitally. And then, it's been really fun, too!

It's been rewarding for us to work with Twist & Tango! They are attuned to change, and are constantly seeking new avenues – both in increasing customer sales, and in maintaining the loyalty of their loyal target audience. We were in frequent keen dialogue; and brainstormed lots of thoughts and ideas, between ourselves (ESM and client). It really pays to work with people who constantly want to move forward, and try new things!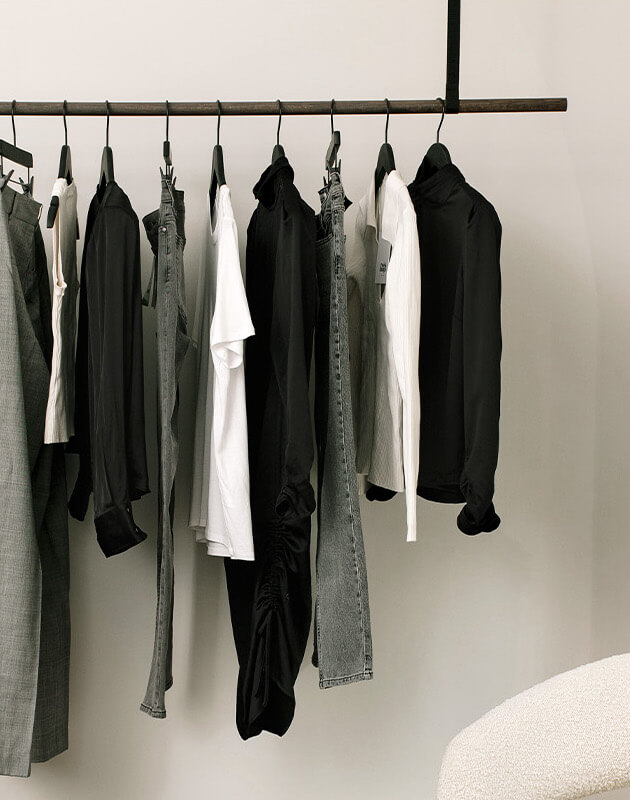 Challenges
To be both Technical and Creative, on a Tight Budget
As the creative company Twist & Tango is, there were many ideas, pertaining to the project investment; which needed to be matched against a relatively tight budget.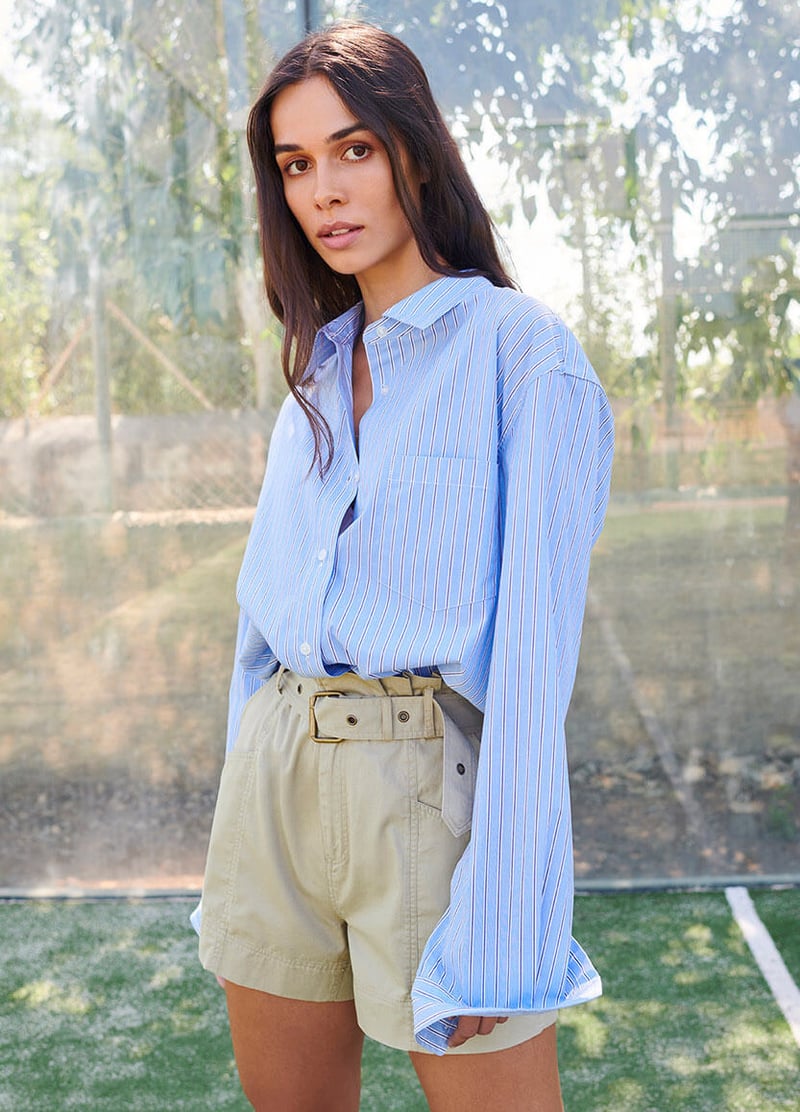 The Balance between the Physical and the Digital
How can we convey digitally what our staff in our boutiques are able present to our customers? For example: the focus on sustainability, the garment's fit, or product details. Twist & Tango wanted their customers to feel as at home on their e-commerce platform, as in their boutiques.
Loyalty and customer value were two important KPIs, that allowed us to be able to continue investing in our e-commerce platform. Of course, the investment needed to be profitable, as well. All the pieces of the puzzle simply had to fall into place, says Elin Vilhelmsson.
Communication to Retail Merchants
Twist & Tango has several retail merchants, in both the Swedish and international markets. In designing the new e-commerce platform, it was of great importance to also target these merchants. A designated B2B section that relayed the same communication to retail merchants was needed.

Inventory monitoring was one of the areas where improvement was needed. How do we better both communication, and the production of the content to be communicated?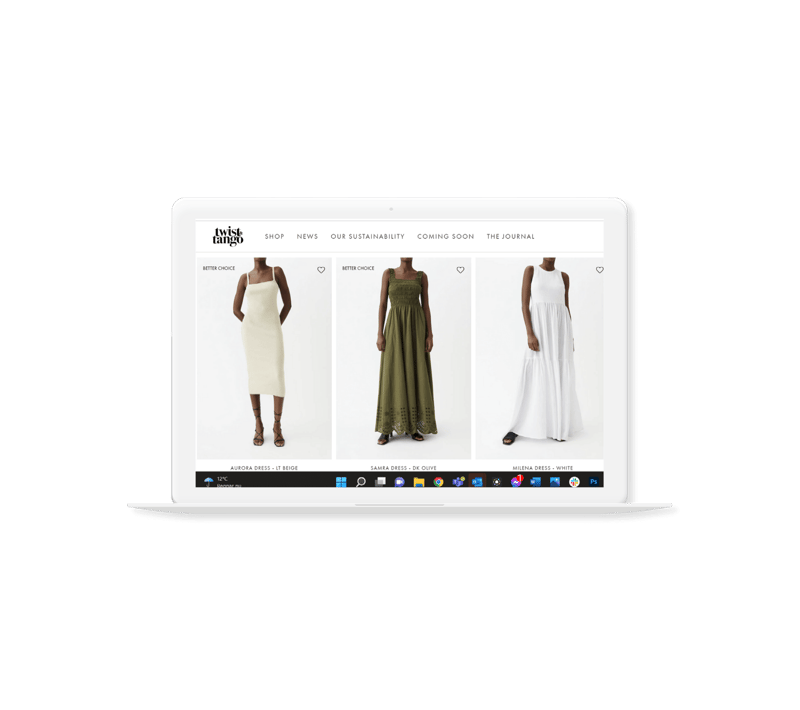 Sustainability Offline and Online
At Twist & Tango, there is an active commitment; regarding how the business affects people, and the environment. The fact that the products sold are manufactured in a manner that is both environmentally and societally sustainable, is ensured; by working closely with suppliers, on long-term sustainable, societal, and environmental standards, at factories that do the manufacturing.

It is important that customers feel that they have the strongest basis on which to make conscientious purchases; whether it be in a physical boutique, or via e-commerce. That the e-commerce platform could continually be upgraded to offer the most efficient and environmentally-friendly e-commerce possible, was a foregone conclusion.
Choosing Norce
The evaluation of a broad selection of e-commerce platforms was carried out, and the choice landed on Norce; for several reasons.
Experience and Technical Knowledge
Norce has a strong reputation as a platform provider for brands in similar industries, and broad expertise in strategy frameworks.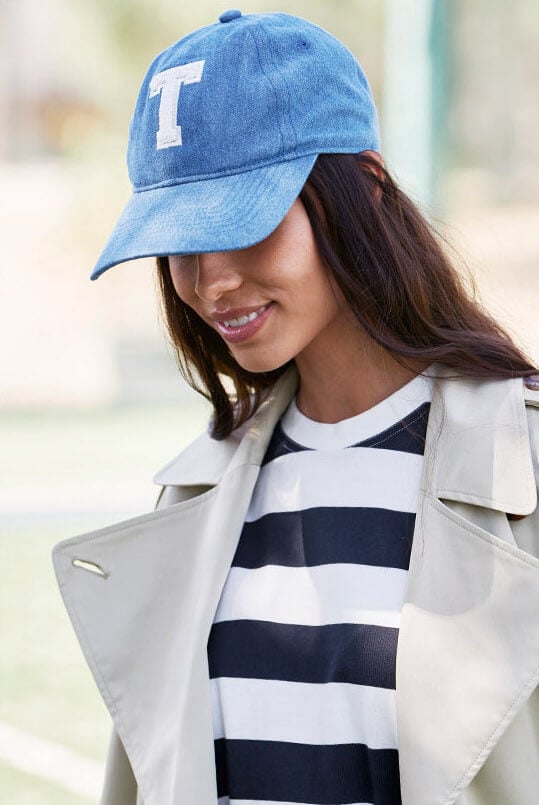 We, at Norce, always make sure to deliver technology and strategy that ensures that the sense of "omni" is just right. With Twist & Tango, we saw opportunities for growth, and we also looked forward to working with such a great team, says Johan Trägårdh, E-Commerce Strategy Manager, at Norce.
The team at Twist & Tango saw that a collaboration with Norce could help them realize the goal of using technology to provide a seamless shopping experience between the physical and digital sales channels.
Flexibility
Flexibility, in working with Norce, as a partner, was also something that was appreciated.
In the past, we have been very limited. With Norce, we saw the opportunity to implement our ideas, without any unnecessary steps. Our desire was to work with Norce, to create a stable and attractive e-commerce solution where a flexible and secure system would give us the ability to broaden our digital journey. Thanks to Norce's support of the more technical aspects of the platform, we were, subsequently, able to focus more internally on what we know best – how to create a great shopping experience for our customers, and interact with them, in our new digital "showroom" says Elin Vilhelmsson.
Solutions
Through Norce's platform, expertise in data collection, and finding relevant traffic sources – combined with R3's fingertip feel for design – Twist & Tango's e-commerce solution became a recipe for success!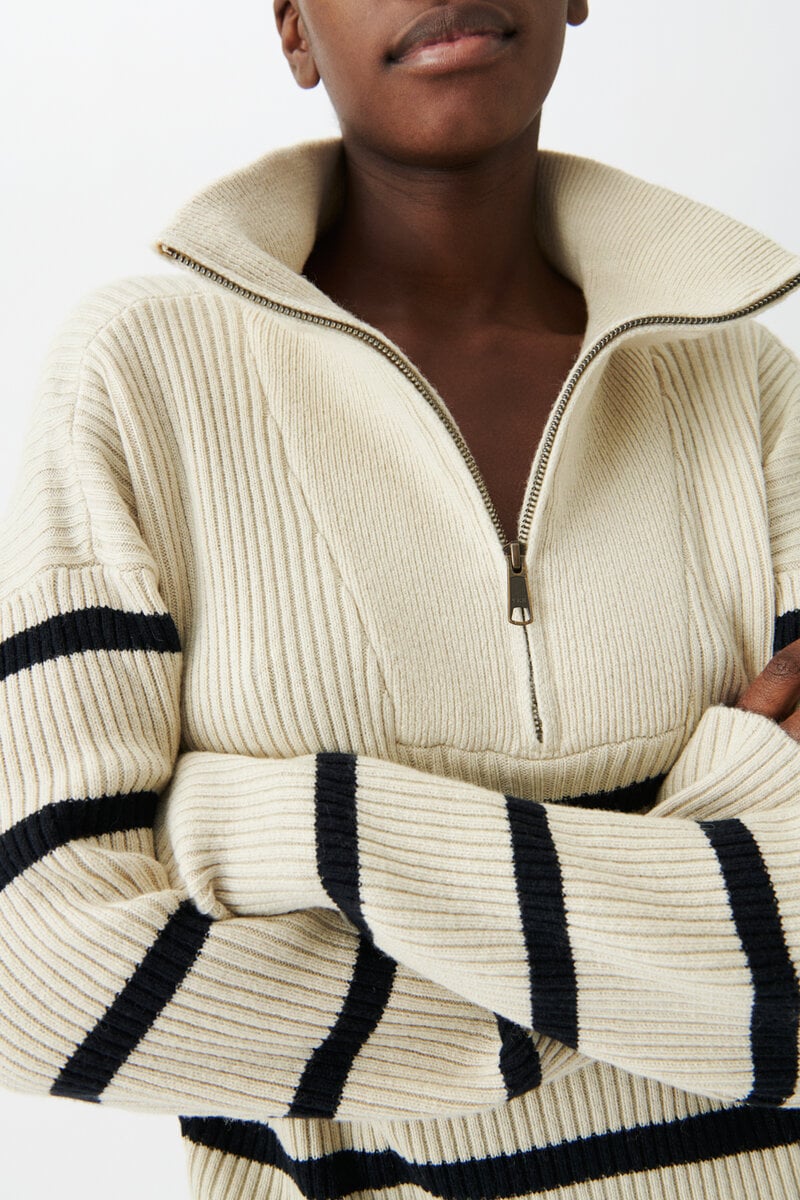 From the very start of the project, there was a dedicated team, comprised of Norce E-commerce Strategy Managers and technical project managers, and design expertise, from advertising agency R3; designing Twist & Tango's new e-commerce solution, through analysis and sketches.

Being a strong, established in-store player, there was a desire to focus on an approach to how to create added value for the customer; with creative solutions, and inspiring content – digitally.

The answer was the e-commerce platform launched in 2019, whose appearance meshes well with Twist & Tango's boutique environments; as well as with the products' designs. An uncluttered lay-out, large images, more succinct content and base structure – all for an simplified and pleasant shopping experience!
Cool brief!', was the first thing we thought; when we got to take on this task. And on top of that, everything went well! Twist & Tango has been responsive to our thoughts and ideas; and provided relevant input, to guide the project in the best possible direction. A great, professional team, simply put! Fredrik Lyckelid, Digital Director – R3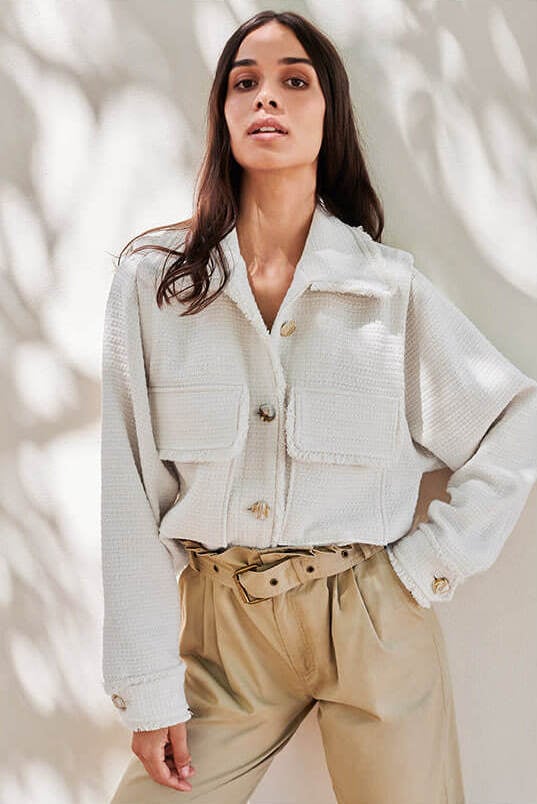 Joakim Eriksson – who heads R3's web development team – takes the position that future projects together with Norce, and even with Twist & Tango, are worth highlighting:
We always have a close and progressive dialogue with Norce. A very large number of the pages we program and design, we do together with them; with good results. And it's not uncommon for us to be commended for good code delivery and design; if it's OK that we gives ourselves a little praise.

The end result we achieved for Twist & Tango is something that further strengthens our team spirit, and I hope for more collaborations like this! I also would like to point out that it's not just a matter of "business"; but there's also room for "pleasure", in our dealings with Norce! A pleasant working atmosphere simplifies both the hard work, and tough challenges!
The Physical Store and the Digital Channels are Woven Together
One requirement from Twist and Tango was to connect their physical boutiques with the digital one; as much as possible, and to utilize the synergies between them. They saw that the web could both enable them to find "new digital Twist customers" to interact with, in places other than where their physical boutiques were located. Twist and Tango also wanted to make it easier and more simplified for their loyal customers, as well as complement the boutiques' product range and availability.

Norce constructed user-friendly solutions that merged boutique and e-commerce. An example of this is that, with the current e-commerce solution, customers can more easily view their chosen items online, be given information on how to pick up their order in-store (if that is their choice); and at the same time, experience inspiring content. Inventory status at the various boutiques is, of course, available on each respective product page.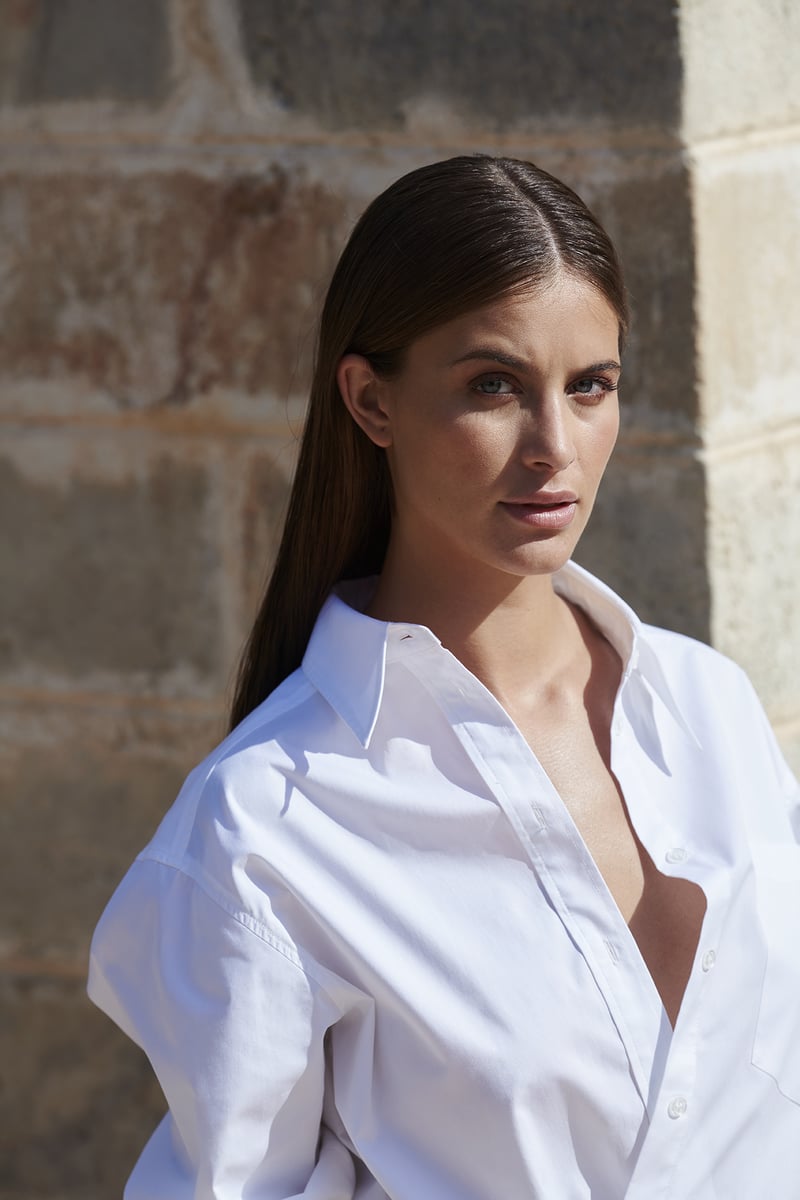 Features
In addition to a sizable and visually-amenable product range, the new website boasts a collection of smart features. For example, if you wish to receive notification, when an upcoming item arrives, you can use the function "Notify me". If an item is out of stock, the purchase button can be replaced with the message: "Notify me when this item is in stock."; and the customer is notified, when the item is back in stock. The notification functionality provides Twist & Tango the ability to respond to a customer's direct request, and that customer receives early information when their requested goods are available. Twist and Tango, in turn, gains early indication of product demand; and with that, increased accuracy, in terms of supply and projected sales.

Besides this, a function to display an overlay on product pages that reads "Coming Soon" has also been added. This gives Twist & Tango the ability to clearly highlight which products are on their way in. Under the category "Coming Soon", sizable launches can also be displayed; as an example: Autumn or Spring collections, a couple of weeks before they are released.

To aid the customer's purchase experience, a "favorites list" has been introduced. This feature lets the customer to collect and compare their chosen products more easily. The feature is also customized for sharing on social media.

Norce Admin enables the administration of product image tags. If a product, for instance, is durable; you could, for example, tag it with "Better Choice".
Product Feed Management
To achieve optimized product flows for marketplaces (or for marketing, in general), the tool product feed management is used. With product feed management, you can reach customers where they already are; by sales, both on marketplaces, and by advertising on social networks – something that strengthens the brand's digital marketing capacity.

Twist & Tango now markets their products in an automated, quantitative, and cost-effective way!
Payment Solution via Klarna
Easy, secure, with an overview of all purchases – in one place!

This is how Twist & Tango's customers describe the payment solution via Klarna. This completely integrated solution streamlines the internal processes, and facilitates the implementation of new functionalities; so that you can always offer your customers a secure and effortless shopping experience. Klarna's product innovation and the offer of more sustainable and transparent payment structures to customers, are elements also highly appreciated by Twist & Tango. This is what E-commerce Store Manager, Elin Mandorf, has to say, on the matter: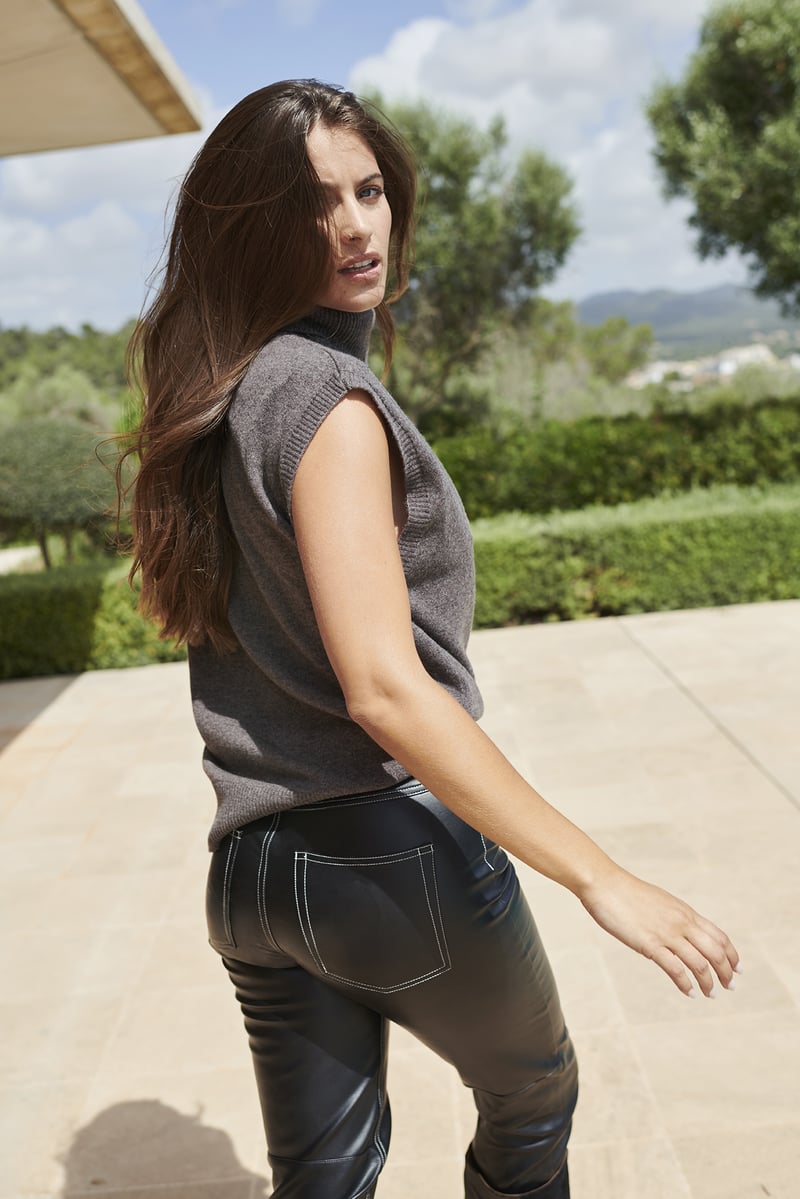 We appreciate that a lot. Thanks to the fact that Klarna is such an expansive e-commerce service provider; it is gratifying for us, as a small actor, to have established this relationship. Klarna, as an e-commerce service provider, not only enhances both our digital and physical operations, and drives them forward; but their secure and sustainable payment solutions also provide for more trusting – and more satisfied – customers!


B2B
A separate B2B channel for retail merchants was created. This can be found via a tab on the B2C site; and is easily managed, as a channel, in Norce Admin. The B2B page mirrors Twist & Tango's B2C interface, in terms of appearance, and some functions; but with the addition of unique functionalities, developed specifically for B2B.

Unique content is adapted for retail merchants; in different channels, in each country's currency. The site is connected to a separate warehouse; which means that merchants can place orders for complete product arrays, in selected styles. They can see the stock balance for each size; and then, choose the quantities they want.

The B2B page is highly valued by Twist & Tango's retail merchants - they can easily place orders, whenever they choose; as the "shop" is open, around the clock! Just like Twist & Tango's B2C e-commerce site!
Examples of Functionality Supported by Norce's B2B Module:

You, as a retail merchant, can now:
Create merchant-unique price lists (including, or excluding VAT)
Present merchant-unique assortments (assortment per price list)
Create discount rates (fixed price list, with local discounts, expressed in percentages)
Set a discount rate on product group (which can be linked to retail merchant segmentation)
Retail merchant segmentation (e. g., Group A: 15%, Group B: 20% etc.)
Custom Design, at log-in (e. g., "Welcome + Retail Merchant Name + Retail Merchant ID")
Pre-loaded retail merchant information (e. g., invoice address, at checkout)
Display delivery time on goods
Display notices: e.g., "Only 2 left in stock"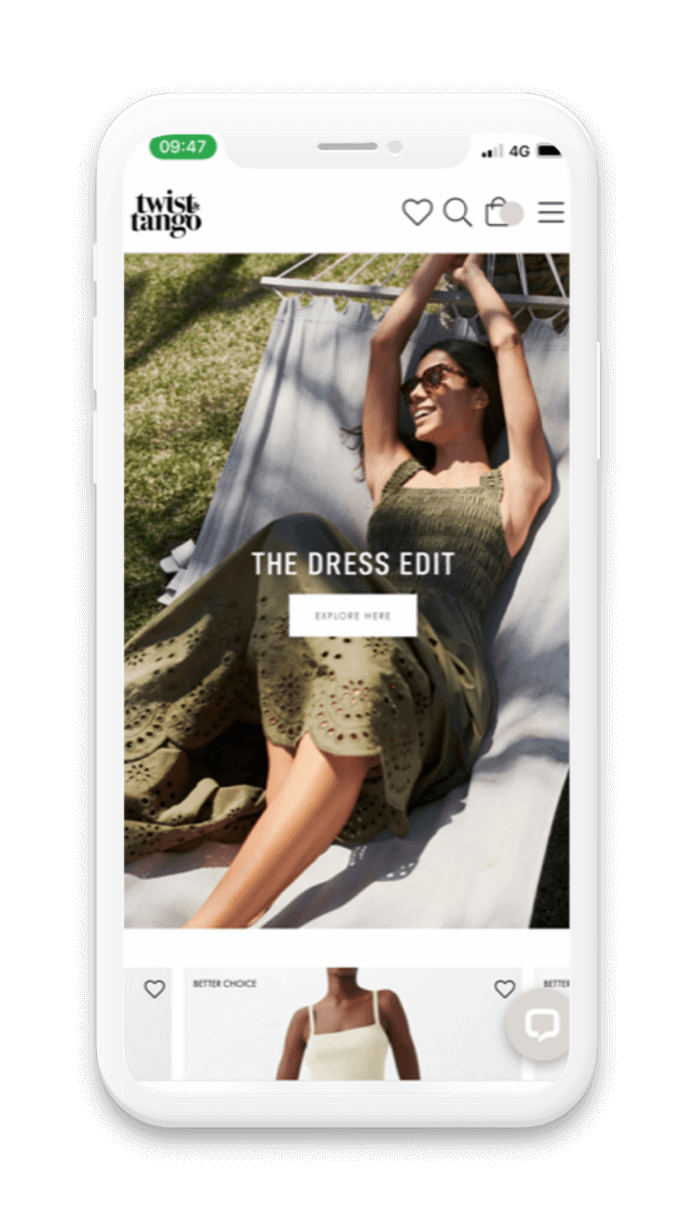 Your own customers can:
Apply for a customer account
Log in with email and password
Create shopping cart from previous orders
Place speed orders (article number and number)
Monitor products
Place orders on "zeroed-out" items
Design – From Advertising Agency R3
What is an e-commerce website, without its design? R3 has a long history of pixel-perfect and smart e-commerce solutions. The new design – which they developed for Twist & Tango – was celebrated for both being stylish; and for the distinctive visual presentation of Twist & Tango's products, in a fashion that reinforces the brand's values.
The "Sustainable" Core is Strengthened and the Customer Inspired
Because it was important for Twist & Tango to exhibit their commitment to sustainability; inspiring and informative pages were created, for the brand's apparel.

Having sustainability high on the agenda, at all times, is no obstacle to the new solution; and Twist & Tango does a lot in this area – for example: through environmentally-friendly delivery methods; consolidating customer orders, for in-store pick-up; receiving returns, in physical stores; recyclable packaging; logistics chain with shorter distances; and through continuous improvements of internal processes, for reduced shipping, and more efficient task methods.
Postnord Simplifies the Digital and Physical Interconnectibility
A collaboration with PostNord's freight selector option was introduced; to enhance flexibility, for the customer. This collaboration made the possibility of selecting a pick-up location easier. In short, it can be said that the boutique and web shop became more tightly knitted.

"As platform development advances, and new functionality is launched; we, at Twist & Tango, can quickly "hop on the train" – thanks to Norce!"

- Elin Vilhelmsson, E-commerce Manager – Twist and Tango
The Results
This project has resulted in an e-commerce solution that, since its launch in 2019, has higher speeds and more digital channels that interact with each other, and with Twist & Tango boutiques.

Theis focus on sustainability has gained better visibility; as has the brand as a whole. An interconnected business system, at all levels, minimizes the risk of hassle; and provides full administrative control.

Following the launch of the new website, Twist & Tango won the award category "Investment of the Year", at the annual Swedish e-commerce event, SEBC; with the following motivation:

"The business that, during the year, dared to take risks; that thought outside the box; and that saw the benefit of challenging the conventional, through design and optimization.

With great understanding of the importance of inspiring the buying customer, the winner of this year's investment award has put both time and energy into its content – and the result has been exceedingly good!"

Twist & Tango put it this way, themselves:
We thank Norce, who has really heightened our experience of how we, as a brand, present ourselves – online!

Also, a big thank you to R3, who quickly understood our identity; and designed our site in such a way that our brand's 'DNA' is transported seamlessly between our physical boutiques and our digital market.

The design is clearly "right now"! We were nominated, the same year as the launch, in the "E-commerce of the Swedish Design Award" category; together with R3; and the "Newcomer of the Year" award category, at SEBC!

Elin Vilhelmsson, E-commerce Manager, Twist & Tango.
Summary
The clothing brand – Twist & Tango – who previously focused, to a greater extent, more on its physical boutiques; decided, together with Norce, and its design partner R3, to invest heavily in a new e-commerce solution – for both B2C and B2B.

A new platform, new design, and new channels were designed and constructed. All, with the key concepts – "sustainability"; "Omni"; "the refinement of the brand's 'DNA'"; and a "strong customer interaction" – in focus.

In close collaboration, the new e-commerce solution was developed, constructed, and launched; at the end of 2019. It contains new functionality, which: provides a seamless experience, between the physical boutique and online; supports Twist & Tango's sustainability initiatives; and gives both customers and retail merchants a completely new, updated buying experience!
Some of our selected cases