Norce commerce
The Nordic region's leading SaaS platform for digital commerce
Composable
Headless
True SaaS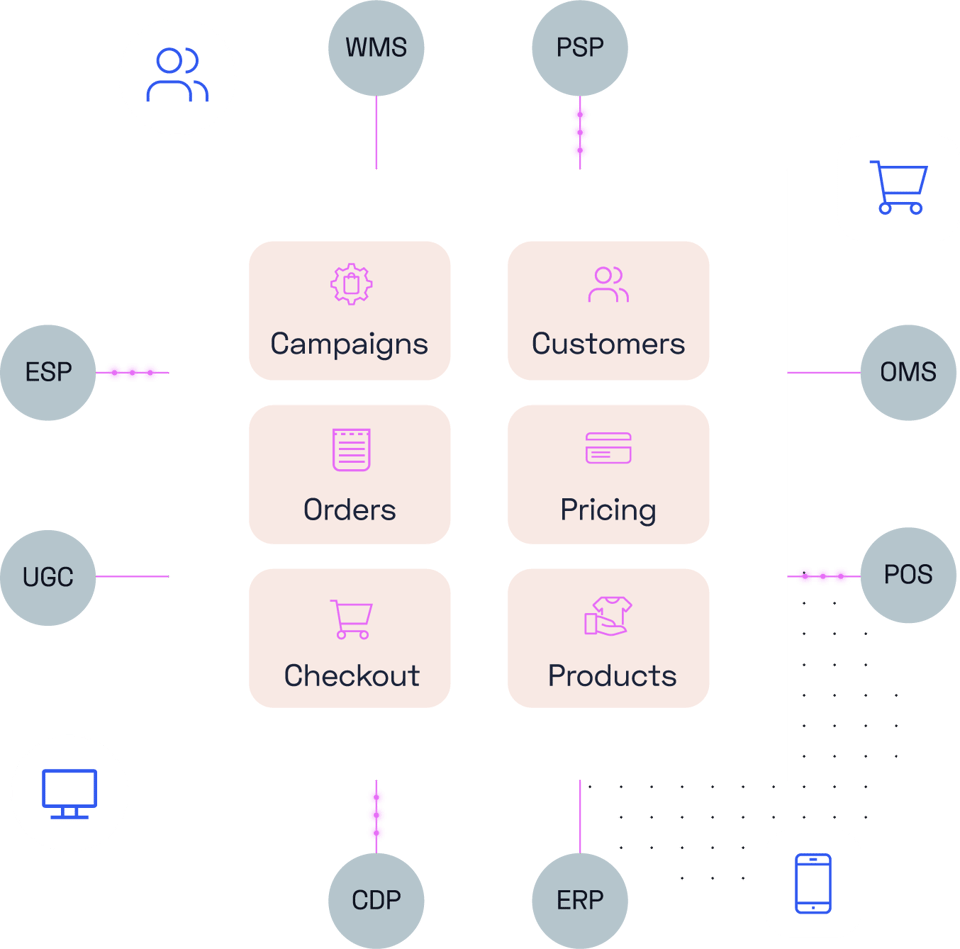 Greater Digital Commerce
Norce Commerce is a cutting-edge commerce engine with impressive functionality and modern APIs. We meet the most advanced needs when you want to accelerate your digital commerce through superior business capabilities and flexibility.
Large assortments & complex product structures
Powerful B2B functionality
Advanced pricing, availability and campaign logic
Composable. Headless. True SaaS
Norce Commerce is completely headless and allows you to fully integrate with existing systems, such as ERP, CRM, WMS, POS as well as supplier's prices, stock levels and content sources.
The platform works as an integral part of your ecommerce ecosystem and has a number of outstanding business capabilities such as an integrated PIM system, an advanced pricing engine and a flexible checkout. It comes with powerful promotion- and delivery frameworks, clever structures to handle multiple markets and brands as well as smart functionality for customer and order management. Through the API-based headless approach, you get total freedom to create the best customer experience in all channels, such as user experience, marketplaces or resellers.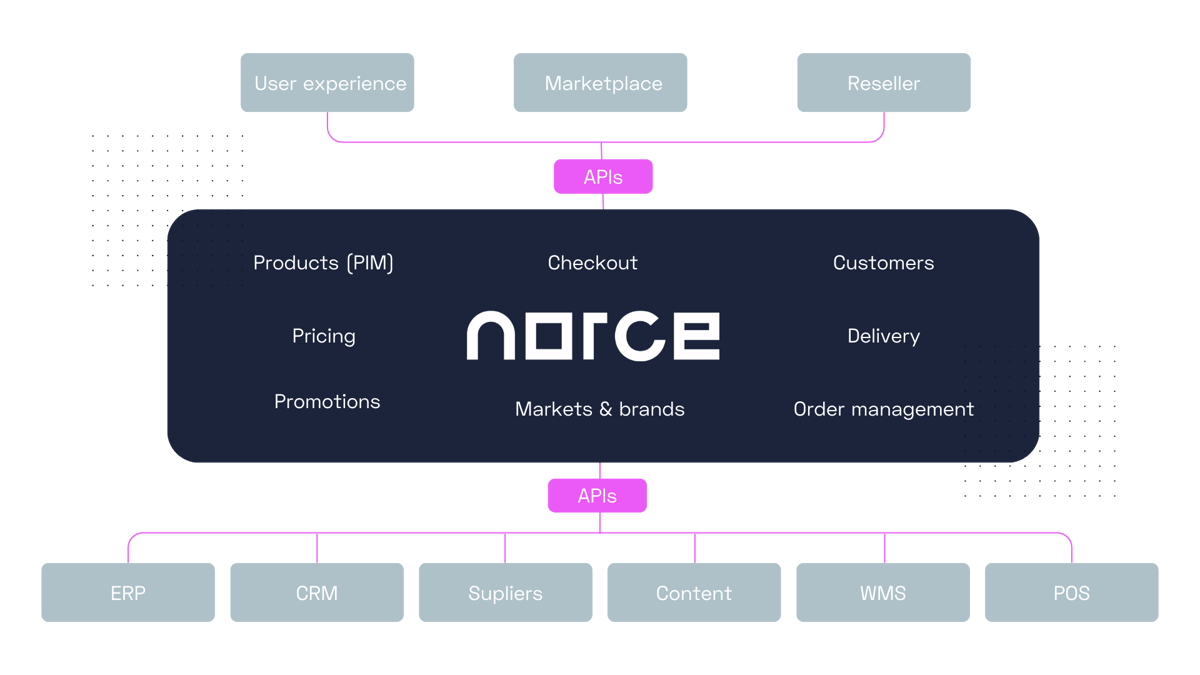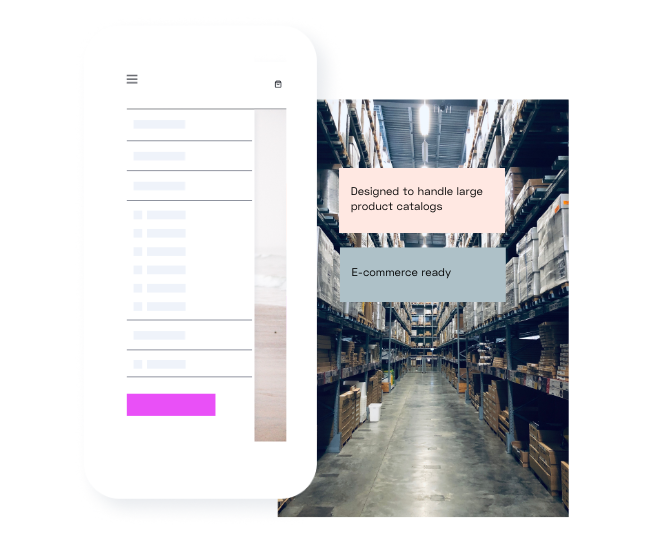 Integrated PIM supporting complex product models
Norce PIM is built to handle large and fast-moving assortments with a high degree of automation and supports advanced product structures, including variants, bundles, and relations.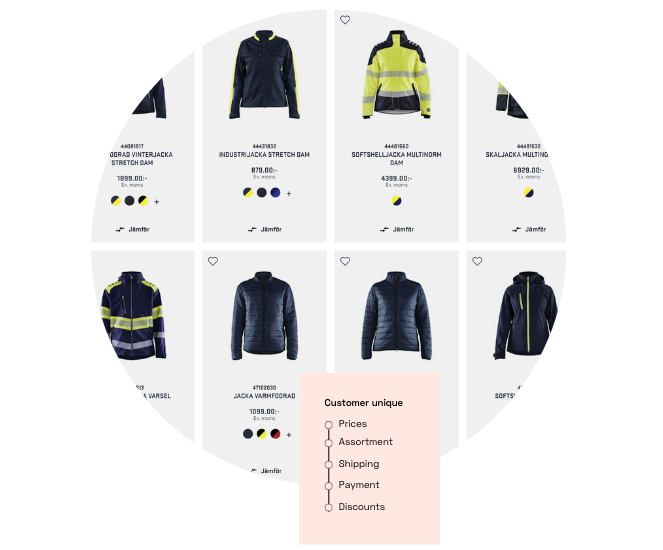 Powerful B2B functionality
Awesome features for all sorts of B2B companies – whether you're a reseller, distributor, or manufacturer. Imagine having customer-unique assortments and pricing, plus customer-unique shipping methods and payment terms. If you deal with quantity-based pricing or want to offer customer-unique discounts we've got you covered. And if you have an in-house sales team or customer service who place orders on behalf of your customers, we have the tools you need. We even offer support for attestation to simplify advanced purchasing processes.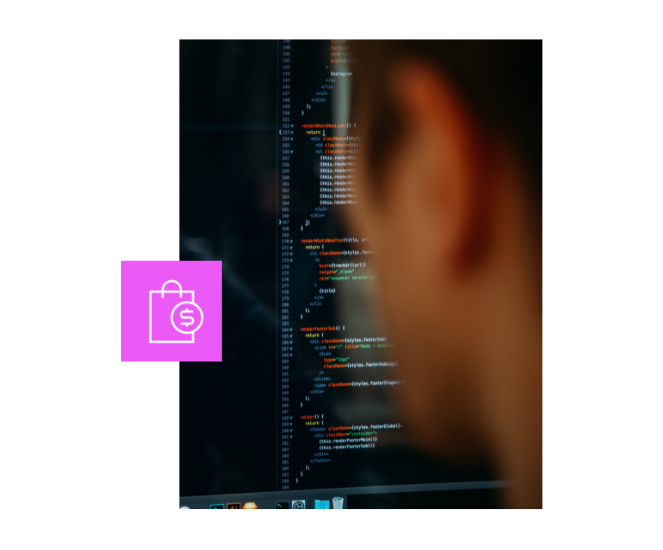 Advanced pricing functionality
Norce Pricing can automatically calculate sales prices based on purchase prices allowing you to maintain your margins in volatile markets. Another way is to position your sales prices based on your competitor's prices. Of course, you can also create customer-unique prices and assortments for both B2B and B2C customers. Easy to administer large and complex campaigns, e.g. a price reduction during Black Week with a large and varied assortment.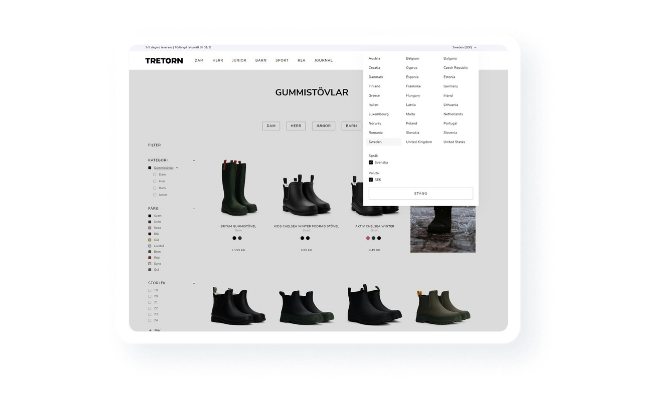 Clever multi-market & multi-brand structure
Easy to expand to new markets. Each market can have its unique set of languages, currencies, shipping options and payment methods. And best of all, you can control which markets should have which assortments and of course different prices on different markets. The same logic applies when you have ecommerce under several different brands. You can control assortment, prices, shipping options and payment methods per website (brand).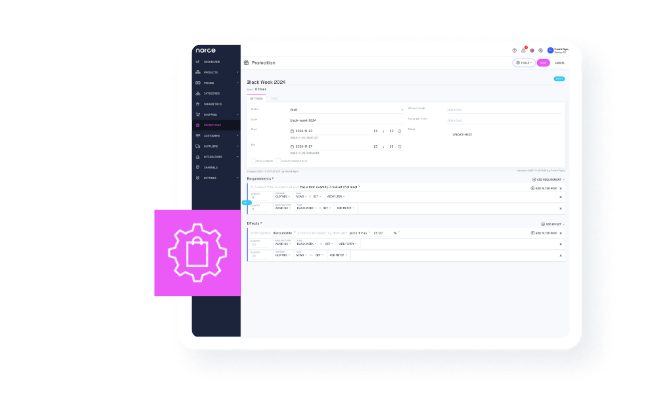 Powerful promotion framework
Advanced functionality to be creative with promotions, e.g. complex requirements for what the shopping cart must contain for promotions to kick in. The requirements can be nearly as complex as programming with few limitations in how to create promotions.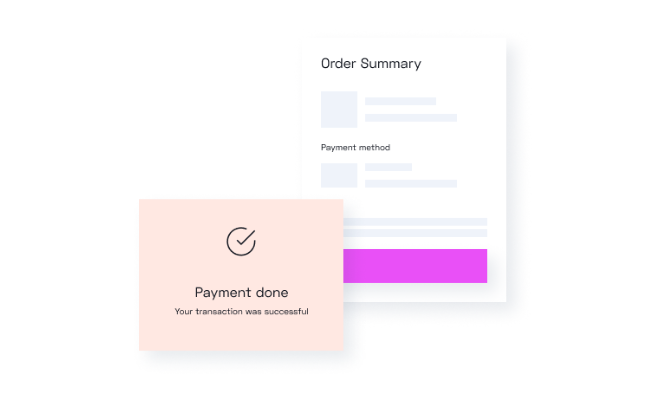 Flexible checkout
Open, flexible, and modern checkout system with a number of ready-made adapters for the most common shipping and payment methods. Another option is to create new integrations for unique shipping and payment methods. There are very few limitations.
Tools for handling suppliers and long tail business models
Resellers can integrate with suppliers' business systems to receive continuous updates on stock levels, prices, and delivery times. This means resellers can sell products even if they are out of their own stock. Dropshipping is another example where you offer products that you don't have to store or handle yourself, a way to reduce costs and risk.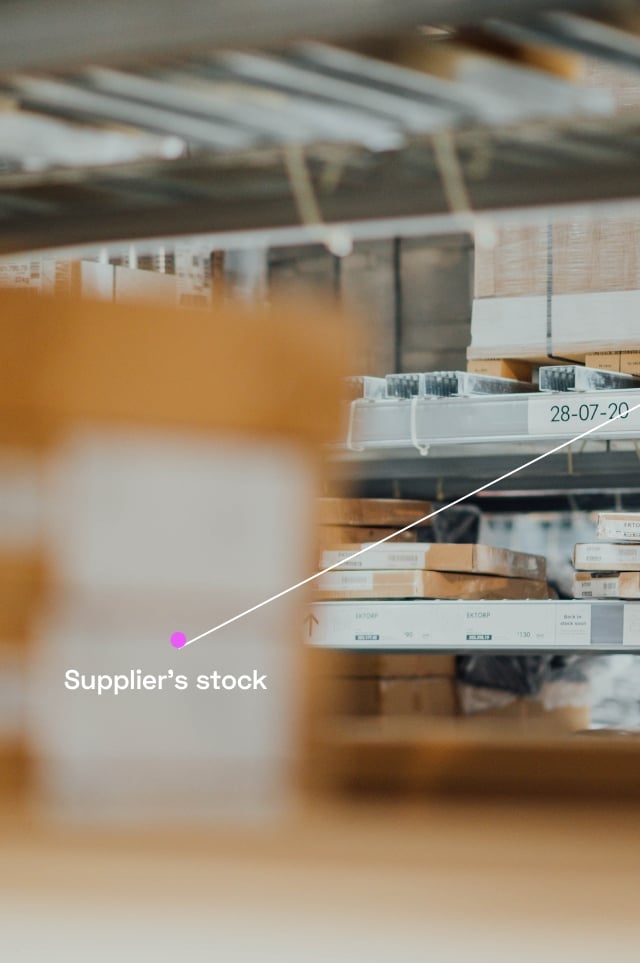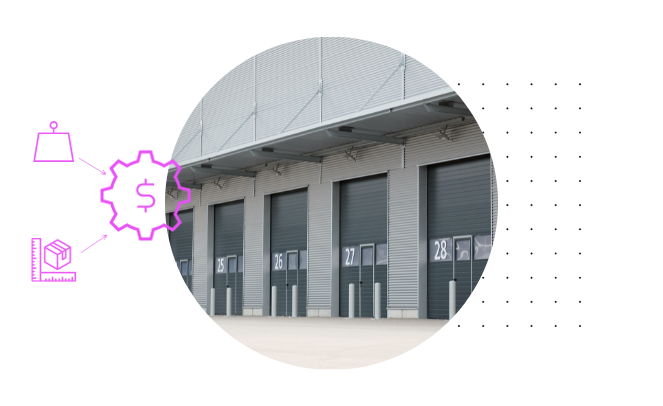 Powerful delivery framework
Advanced delivery framework included, with the possibility to set unique shipping methods per customer, market, and supplier based on the calculated weight. It also supports integrating a third-party shipping provider.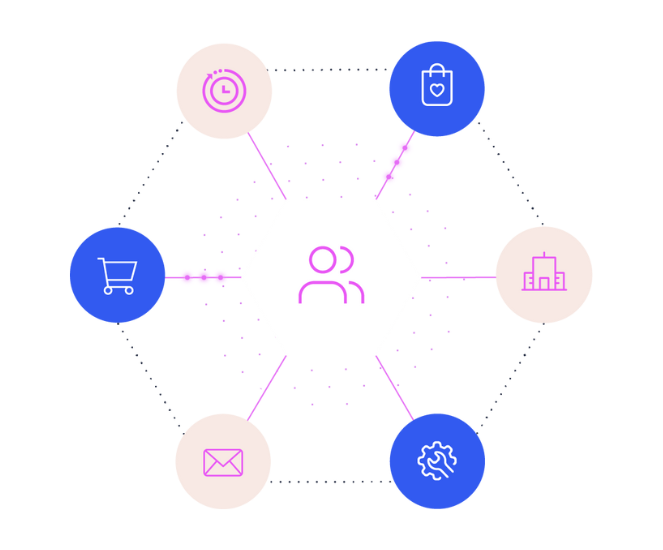 Omnichannel and internal sales features
Order online – pick up in a physical store. Buy online in the physical store via cash register or kiosks and choose between store pick up or home delivery. Norce Commerce is prepared to be a vital part of an omnichannel ecosystem and allows you to have the same business rules in all channels, such as the web, apps, physical stores and via in-store sales associates.
Modern and user-friendly interface
Easy-to-use administration tool with an intuitive user interface and modern design for those who manage product content, product relations, campaigns, pricing and ecommerce logic on a daily basis.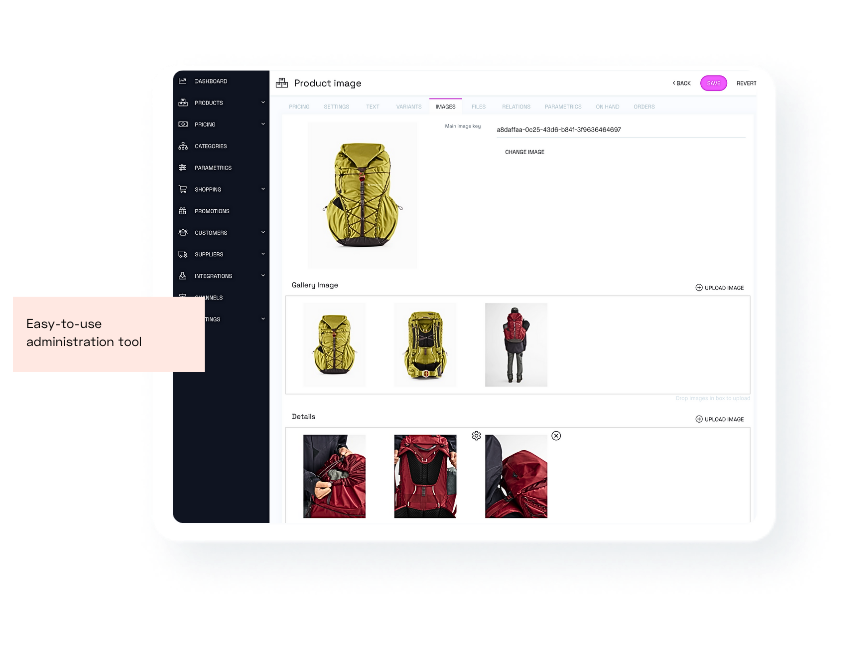 Discover more
Through a composable, headless, SaaS platform for digital commerce, we create tomorrows customer journeys. We empower companies with advanced needs to accelerate their digital business.