BLÅKLÄDER
Scalable solution with powerful PIM for international e-commerce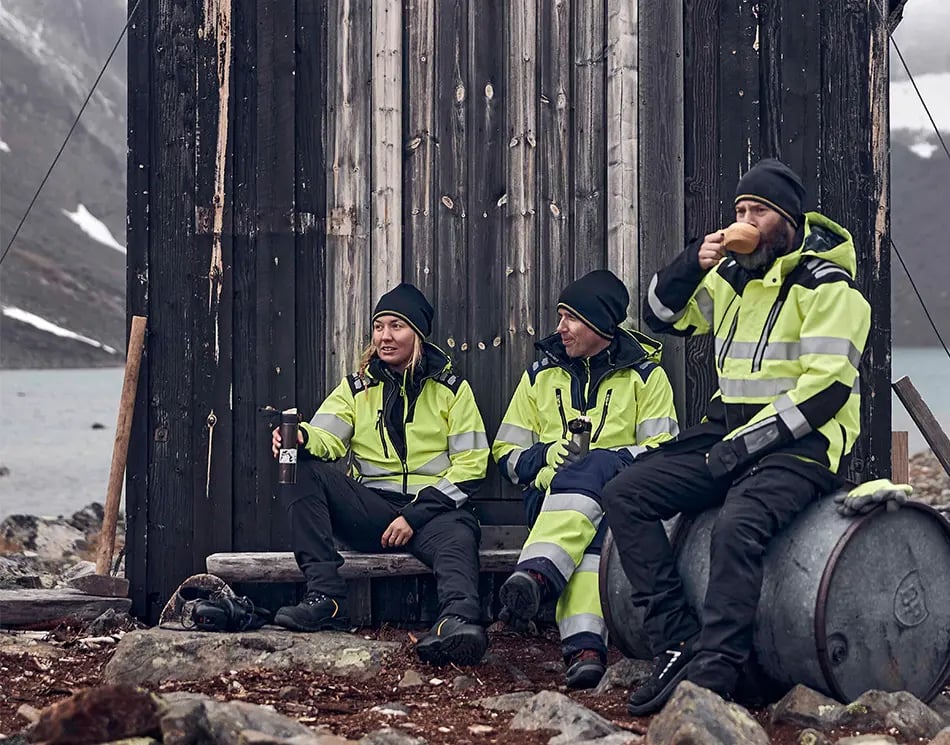 Background
In 2015, Blåkläder signed an agreement with Norce Commerce to implement a new ecommerce solution. At the time, Blåkläder had a very simple solution for online sales that was so basic it didn't even have a PIM system for processing any kind of product data. PIM, Product Information Management, is a key tool within ecommerce for managing and enriching product information.

In addition to PIM, Blåkläder wanted an ecommerce system decoupled from its business system (ERP) that could support internationalisation and roll out on new markets, including all aspects of modern B2B online sales.
"When it comes to B2B ecommerce, we need to offer customer unique and personalised pro- duct ranges"


"During the procurement process, our contact at Norce Commerce inspired tremendous confidence. He had a good vision, comprehensive knowledge and was able to ask the right ques- tions and steer us onto the right track. The platform has also proved a great fit in terms of our vision and needs"


"Norce Commerce is an excellent platform for managing all our ecommerce. Being decoup- led from the business system and cloud-based also gives us more flexibility moving forward"


"Norce Commerce has excellent currency ma- nagement, price management and multimar- ket capacity. The platform works very smoothly with our ERP system. We have also developed in-house systems for deliveries etc., that are integrated with the platform".

Christian Andersson, E-commerce Manager, Blåkläder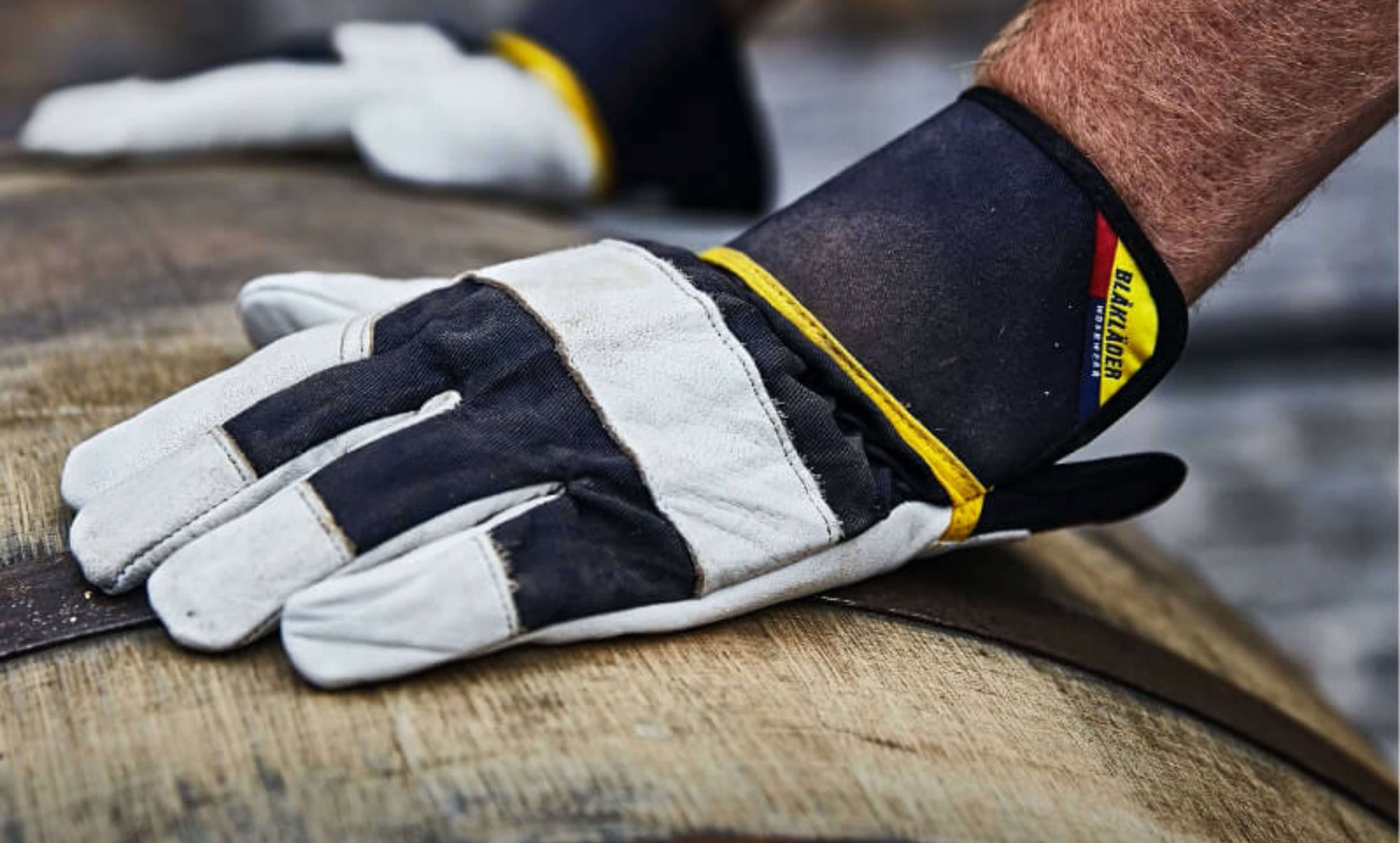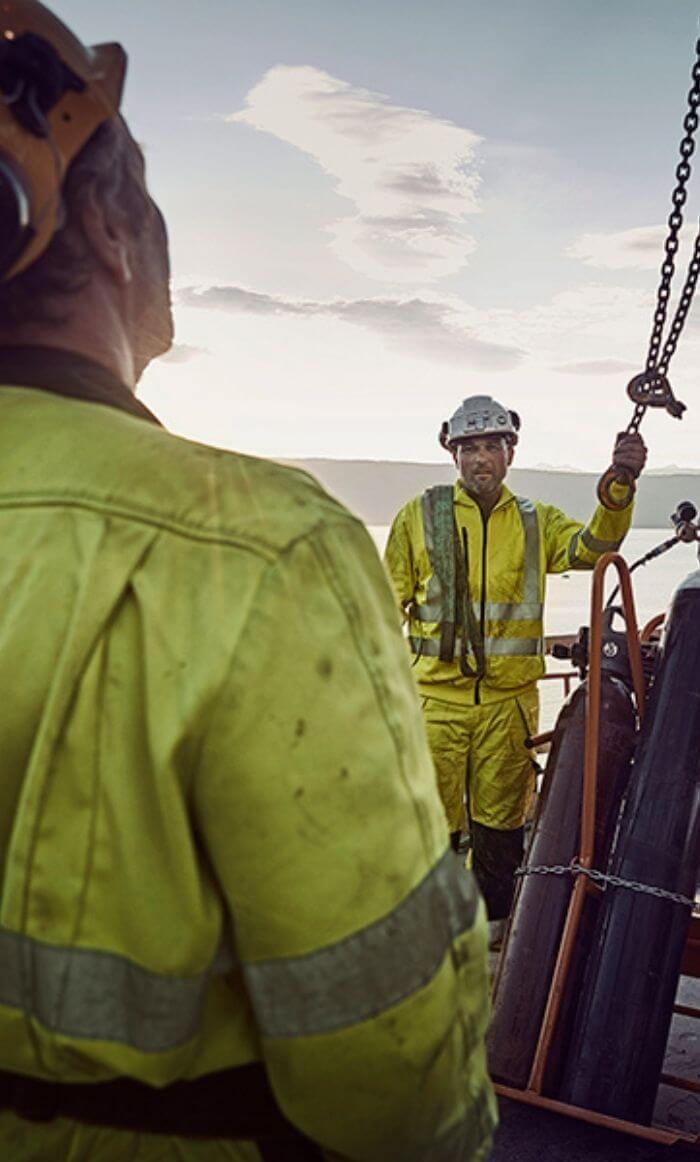 Large product catalogue
Blåkläder's product catalogue contains numerous items in different colours and sizes. As product information has multiple sources, a PIM system can help centralise all product information in one location. The time-consuming process of keeping all product information updated, in different languages, had to become more efficient.
Sales on multiple markets
Blåkläder products are sold on many markets, which means different languages, currencies, prices and payment and delivery terms for each individual market. Finding an ecommerce platform that not only supports rapid international expansion but also simplifies administration for existing and new markets was critical.
Customers with unique demands
Blåkläder needed to modernise its B2B ecommerce. This called for a solution that supported customer unique business rules and additional services along with core products. One important requirement was to be able to create customer unique web sites.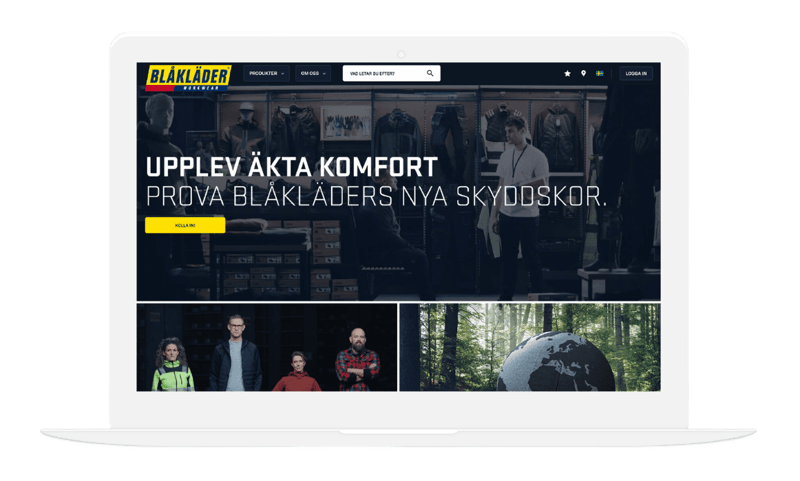 Order processing
Blåkläder's customers include both resellers and large corporate customers such as NCC, Skanska and PEAB. Large key accounts impose considerable demands on Blåkläder's capacity. Blåkläder wanted to save resources, reduce manual processing and be able to present historic data and order status. The new ecommerce solution should market and sell products delivered both from the company's own warehouse and via resellers.
Robust and scalable solution needed
Blåkläder searched for a platform with a complete infrastructure for smart and cost effective operations. The ecommerce engine had to be decoupled from both frontend and backend systems. Flexible APIs enabling easy integration with third party systems and in house developed applications was also a request. Speed and control of business logic are crucial for Blåkläder which means ecommerce must work autonomously, in other words, without any direct dependency on underlying systems. If the business system were to go down, the ecommerce solution must still be available.
Solutions
PIM tool for all markets
The new platform rapidly delivered efficiency gains to Blåkläder. By having product information in Norce rather than its business system, Blåkläder has simplified product administration and made this more efficient. The streamlined work flows enable better control. By managing and enriching production information via the integrated PIM tool, Blåkläder can offer a good and logical shopping experience to its customers in all channels. By implementing a PIM that provides data to its ecommerce and printed catalogues on all markets, Blåkläder simplified the administration both for itself and its resellers.
Internationalisation
With Norce Commerce, Blåkläder can manage 17 markets with different languages, pricing, currencies, delivery and payment terms in a smart way. New markets are regularly added and set up is fast and straightforward.
Customer experience
Customers gain added value thanks to customer unique ranges, prices, discounts, delivery and payment options. Customised content is rule-based for each customer unique agreement and product catalogues can be totally customer specific. Blåkläder can now also offer customer unique additional services such as routines for order processing and product accessories.
Efficient order processing
The Norce Commerce solution enables resellers to sell directly to their customers via the Blåkläder platform. Large corporate accounts can be set up very quickly and easily enabling the customer to start trading via ecommerce 30 minutes after being registered in the business system. If the ERP were to go down temporarily, the ecommerce solution is not affected as the platform business logic is decoupled from ERP. This means customers can place orders as normal. Blåkläder has also invested in Autostore, a fully automated stock system, for faster order processing and secure delivery.
Future proof solution with flexible APIs
Modern APIs simplify integration between the ecommerce platform and the Blåkläder systems landscape. The solution is scalable and can grow over time. Blåkläder has developed systems for deliveries inhouse and successfully connected these to Norce Commerce.
Cloud operation
Blåkläder's ecommerce solution from Norce Commerce is a genuine SaaS-solution offering the highest possible availability, reliability and performance.
Results
Control of product information
Norce Commerce provides a robust ecommerce solution including a PIM system. By resolving the numerous challenges of multiple markets, Blåkläder's expansion plans remain on track with quick and flexible international roll out.
Secure & stable operation
Blåkläder now has an ecommerce solution with the best possible availability and performance via a stable cloud service. Ecommerce is accessible 24/7 and customers are not restricted to making purchases in normal daytime hours. Users range from self-employed carpetenters to large corpo- rate companies.
Rapid time-to-market
With Norce Commerce, Blåkläder has gained a solution that is fully integrated with its existing business system. As soon as a customer account is registered in the business system and a price list is created, the customer can start buying. Registering a new customer account with individual terms and conditions now takes 30 minutes, compared to weeks previously.
Increased sales
Over the past five years, Blåkläder has almost doubled its turnover that now approaches SEK 1 billion. In 2016, online sales jumped from around 6% to 20% of total sales and the number of customers choosing to shop online continues to grow.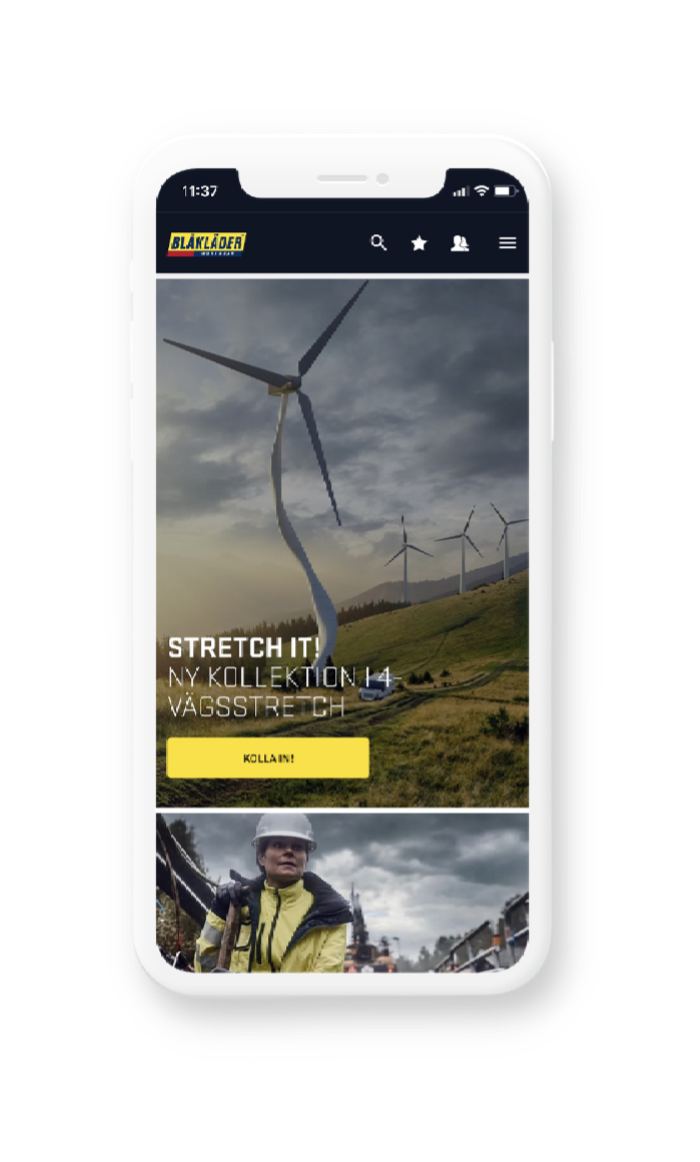 "The robust Norce Commerce framework is an excellent platform for managing all our ecommerce. The platform has good currency and price management, plus multimarket capacity.

- Christian Andersson, E-commerce Manager, Blåkläder