At Norce, we're constantly striving to provide top-notch services to our customers. In today's fast-paced digital world, monitoring and maintaining the health of our services is of utmost importance. Over the past six months, our integration team has made significant improvements in proactively monitoring and acting on errors logged in our services. This blog post will highlight some of the changes we've made and the dramatic improvements these have brought to the health and well-being of our services.
Our vision has always been to provide the highest level of service to our customers. By adopting a proactive mindset this allows us to focus on anticipating and addressing potential issues before they escalate. We believe that holistic customer care requires being one step ahead of problems and acting on them promptly.
Better dashboards and alarms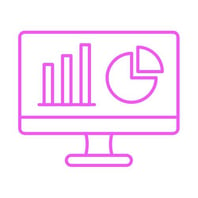 In an effort to minimize the impact of errors and bugs on our services and customers, our integration team set out to create a more proactive monitoring strategy. To achieve this, we've developed better and more comprehensive dashboards that give us a clear view of which services require our immediate attention.
This allows us to quickly identify and address any discrepancies or anomalies, ensuring a smooth experience for our customers. In addition, we've created better alarms that immediately notify us of any issues, enabling us to take prompt action.
New and improved processes
We've introduced new troubleshooting processes as part of our daily work routine, making them more efficient and systematic. In the past six months, we've documented and acted on 85 individual actions based on and to support this new process. Additionally, we refined our monitoring and documentation processes to minimize reliance on individual team members and ensure consistency in our approach.
The results speak for themselves!

As a result of this new and improved proactive mindset, our integration team has successfully reduced the number of error logs in our services by an impressive 90% and organization-wide, errors logged have dropped by 50%.
Furthermore, our team has reduced the average number of reported support tickets per week by 50% and transitioned from reactive support handling to a proactive troubleshooting process.
Summary
This proactive approach, led by our integration team, has led to significant improvements in the health of our services, which we hope our customers and partners have noticed. By catching issues early, we've been able to minimise the snowball effect of bugs and address them before they impact other services or customers. We're excited about the progress we've made so far and look forward to even greater accomplishments in the future.