AUTOEXPERTEN
Robust & scalable e-commerce for a large and complex assortment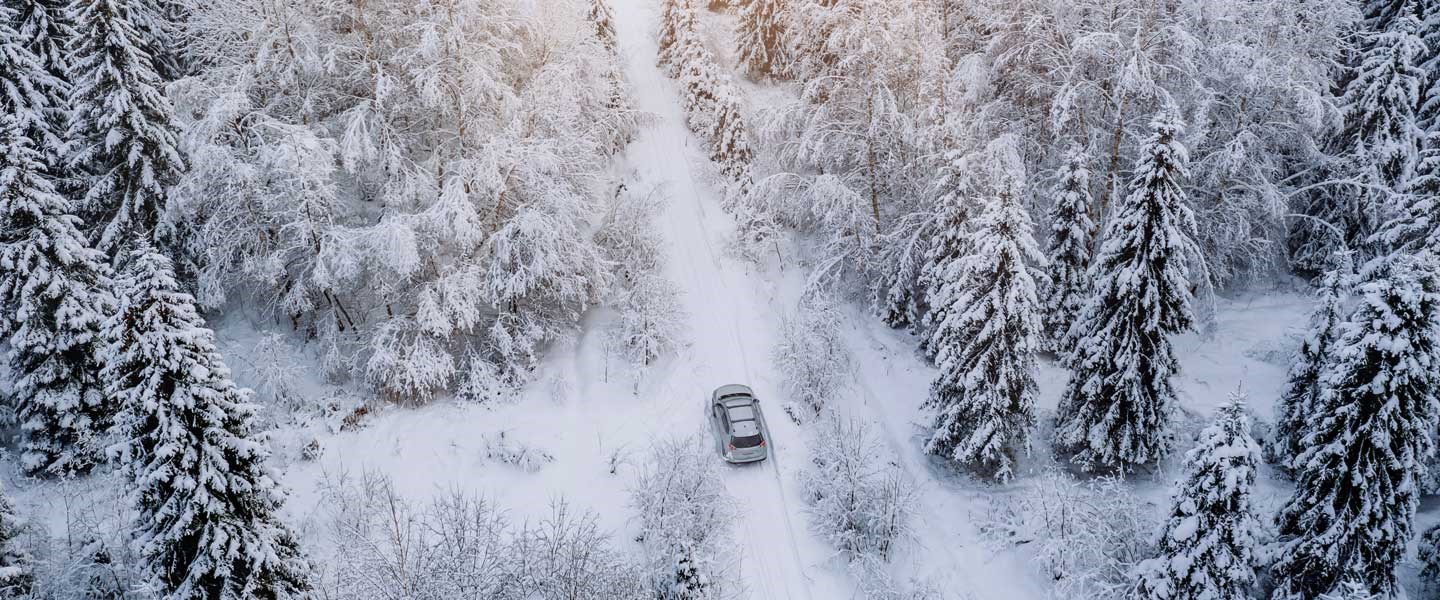 Background
In 2014, Autoexperten entered into a partnership with Norce Commerce to launch ecommerce aimed at consumers. Norce Solution Partner IVEO managed implementation of the new ecommerce solution. Autoexperten was determined to move away from typical sector thinking and create a website that was user friendly even for consumers with little knowledge about cars. The new ecommerce system was ready for launch in January 2015.

With over 300.000 spare parts and accessories, Autoexperten wanted to reach a larger target group and persuade more customers to buy from them. The online sales channel would complement and reinforce store sales and leverage the advantages of the existing store network in order to compete with pure ecommerce vendors.
"The data are correct, the way our various systems interface with ecommerce has met our expectations and the entire solution is completely reliable. Availability is very satisfactory and performance near perfect"


"Norce Commerce scales up very well. Registering more products or processing large order volumes is problem free. Which gives us a far greater sense of security"
"Even though our product offer is extensive and somewhat unwieldy at first glance, Norce Commerce connects the right accessories and relevant peripheral products with no problem and thereby ensures both a better customer experience and higher value orders"
"We cannot imagine any other system being able to handle product imports from suppliers and create product codes in the correct category, structure and format automatically. It simply works and saves us loads of time. All logic required at the frontend to create a good customer experience is supported by Norce Commerce. The ecommerce platform responds quickly and correctly"

Henrik Björkqvist, Ecommerce Manager, Autoexperten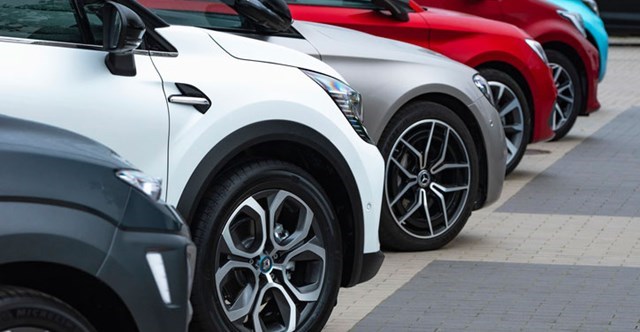 Existing systems landscape
Autoexperten has a complex systems landscape with numerous linked internal and external systems connecting with each other in different areas, such as business systems, PIM, store system, goods tracking and B2B catalogue. One important task was to integrate the ecommerce solution with the existing Autoexperten systems environment. Ecommerce had to work autonomously, in other words, without any direct dependency on underlying systems, to ensure the solution is always available.
Large and varied product range
The Autoexperten product catalogue contains around 340.000 items. The product range varies enormously, from small components weighing just a few grams to heavy palletised products and hazardous liquids. Product information originates from multiple sources, both internal and external, such as suppliers and authorities. Such a vast range imposes demands on a scalable platform with a powerful PIM and good support for automating flows.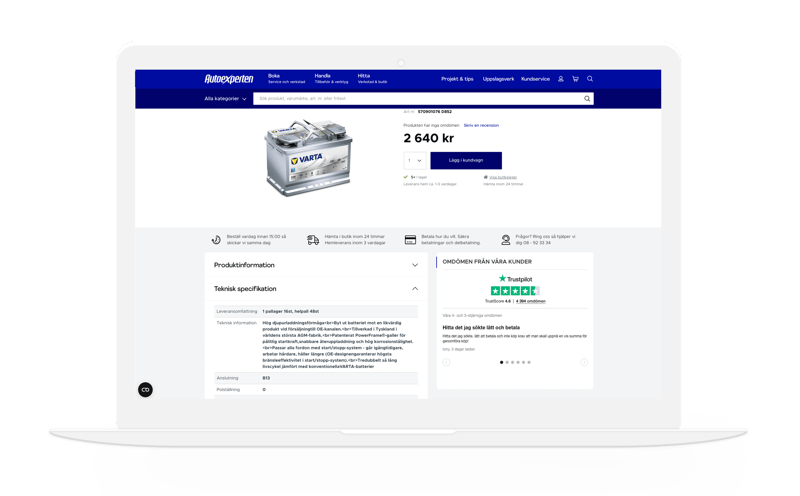 Advanced fit my car logic
Advanced fit my car logic is a requirement when you sell spare parts for cars. To enable consumers to buy spare parts online, the information needs to be presented in a simple and persuasive way.
Existing store network
Autoexperten has a strong store network with around 60 outlets, all of which have their own inventory that needs to be integrated with the ecommerce solution. To ensure a good total experience, availability and pricing must be the same in every sales channel.
Solutions
Autonomous high performance solution
The solution consists of well separated systems components for the best possible accessibility, which means that customers can place orders even if the business system is unavailable. Customer orders are queued up and processed when the system is running again. If the inventory system goes down, stock status is processed in the solution until the systems are running again. Data available in surrounding systems are replicated to ensure the ecommerce solution is always accessible.
Intelligent product management
Automated information flows minimise time-consuming content management. Product information is supplied from multiple internal and external sources, the data is structured and the assortment sold online is created via rules.

Norce Commerce supports complex product relationships and connects products and accessories/peripheral products based on rules that can be managed by Autoexperten personnel.
Cross-channel customer experience
The solution continuously updates price changes and ensures that the online sales channel always displays the correct price. The price of online orders is automatically calculated and enables flexible ecommerce special offers.

The solution is integrated with various different inventories to ensure available stock balance is always accurate. Real-time checks can be done to get the latest stock balance and product reservation logic including reducing the available stock balance, is part of the order integration. All to ensure that ecommerce customers are given an accurate picture of what is available on store shelves and an accurate date for home delivery.
Advanced shipping and delivery
Norce Commerce's powerful tool connects products and shopping baskets to delivery and shipping fee options, which means customers can immediately see how their order can be delivered and what the different options cost. Orders are packed and despatched from the main warehouse, and customers can choose home delivery or store pickup at their selected store.
Results
Robust & scalable ecommerce
Autoexperten now has a technologically advanced and robust ecommerce solution with high availability. The system is scalable and handles increasing volumes without problem. The user-friendly design has enabled Autoexperten to reach new target groups, and also attract less car literate customers.
Successful omnichannel
410 workshops and some 60 stores have been merged into one single solution in line with Autoexperten's omnichannel strategy. Many orders are reserved against store stock and a large number of customers choose to collect their online purchase from stores. Autoexperten has seen an increase in store footfall since their ecommerce solution was launched.
Time savings & higher value orders
The unique functionality of Norce Commerce in automating management of the extensive range adds up to huge time savings for Autoexperten. Smart accessory and fit my car logic gives customers a better shopping experience and leads to higher value online orders.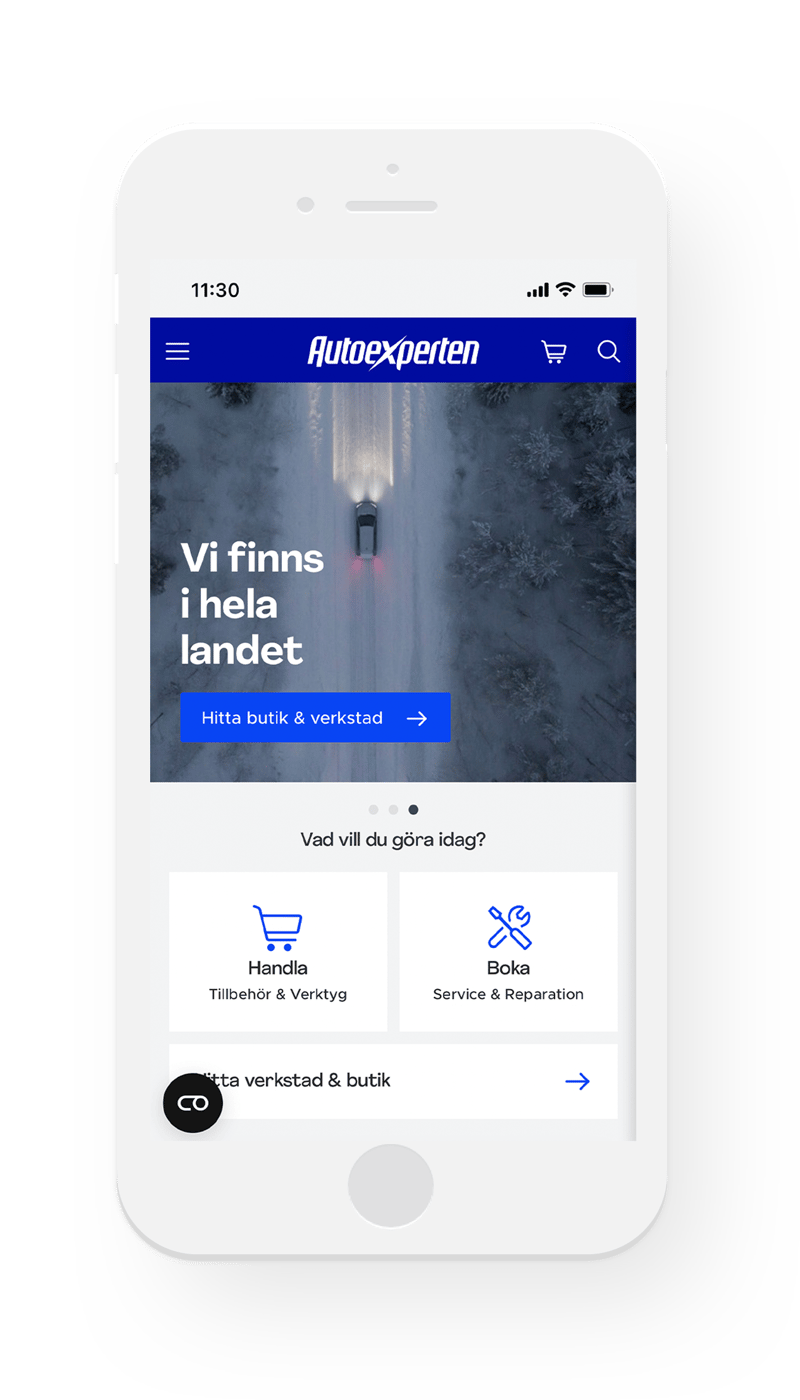 Norce Commerce scales up very well. Adding more products or processing large order volumes is problem free. Which gives us a far greater sense of security.

Henrik Björkqvist, Ecommerce Manager
Some of our selected cases