HÄLSOKRAFT
Hälsokraft is being digitized with modern E-commerce and has doubled their sales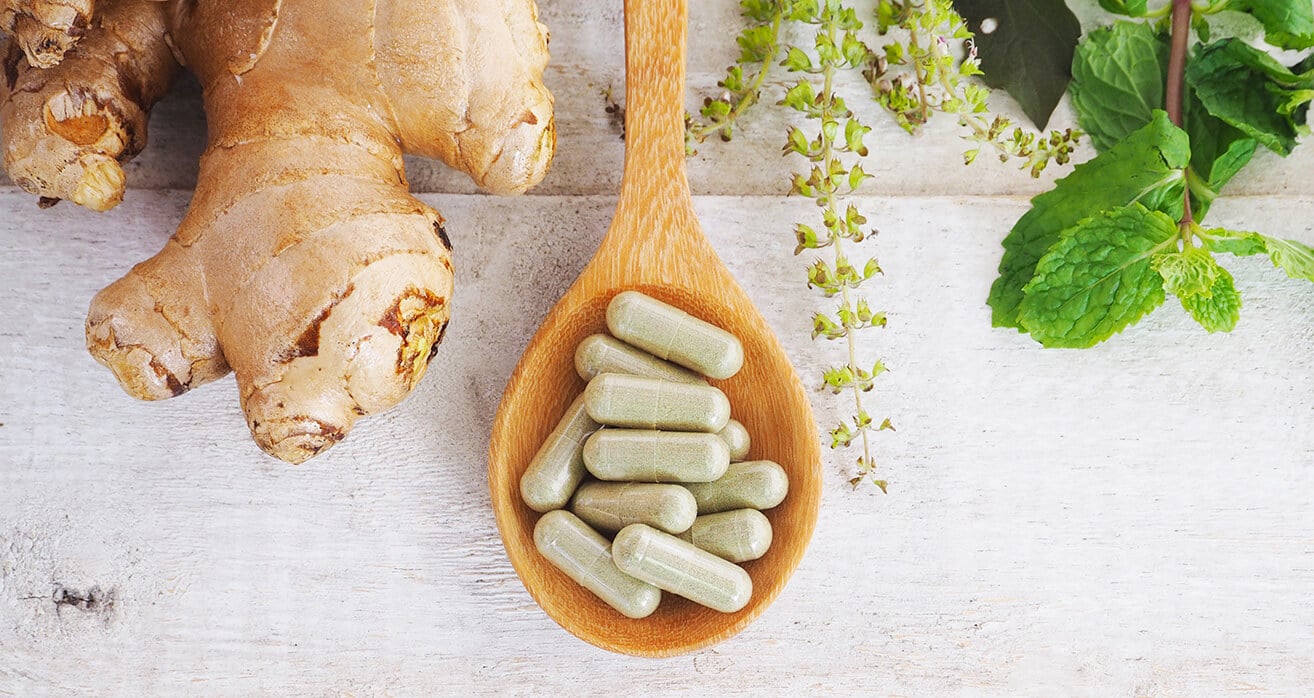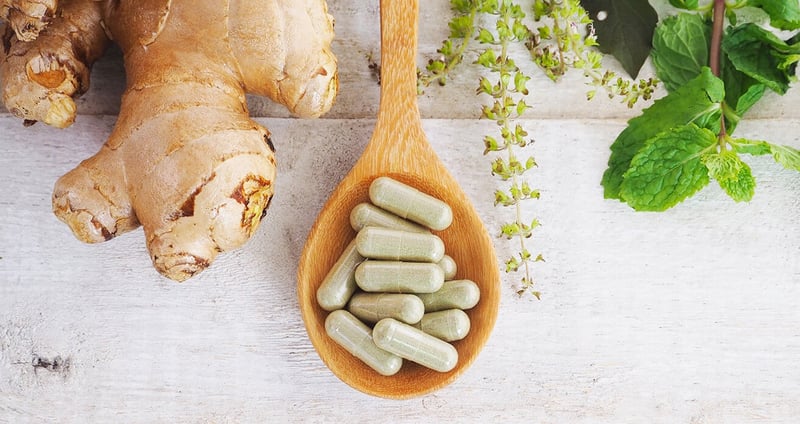 Background
Hälsokraft is a nationwide chain consisting of approximately sixty health food stores. The business concept is built on the principle that every trader is a stakeholder in driving the company forward and shares the goal to provide people with a wide range of great health products.
Hälsokraft has recently invested in digitalisation and an omnichannel strategy to link the customer experience and offer a competitive alternative to other major operators. When the company decided to undertake this digital investment, they chose Norce for their eCommerce engine in conjunction with a knowledge partnership.

Target group
Hälsokraft's target groups are resellers and end customers who specialise with a wide range of health products designed for customers of all ages.
Overall goal
For smaller operations to be able to compete with larger operations' omnichannel range.
Challenges
Hälsokraft were looking for cost-effective solutions that would be easy for internal resources to manage.

"It was important for us to make integrations cost-effective and reduce technical difficulties so we could compete with our major rivals. We needed to be able to easily maintain the project on our own after the launch."
"The amount of data and KPIs readily available in Voyado is a gold mine for insights. All common reports are available by just clicking through the web interface, without requiring data export or Business Intelligence tools"


"We were blown away by all the features Voyado could offer in one platform: customer data, consents, purchase history, offers and rewards, e-mail marketing, SMS, automations, registration forms and business intelligence."


"The Voyado project team did an excellent job onboarding us and helping us manage the different stages of phasing out our old CRM system, and the web interface is so intuitive that our marketing team barely required any training to get started"

Rickard Sviestins, Business Developer, Hälsokraft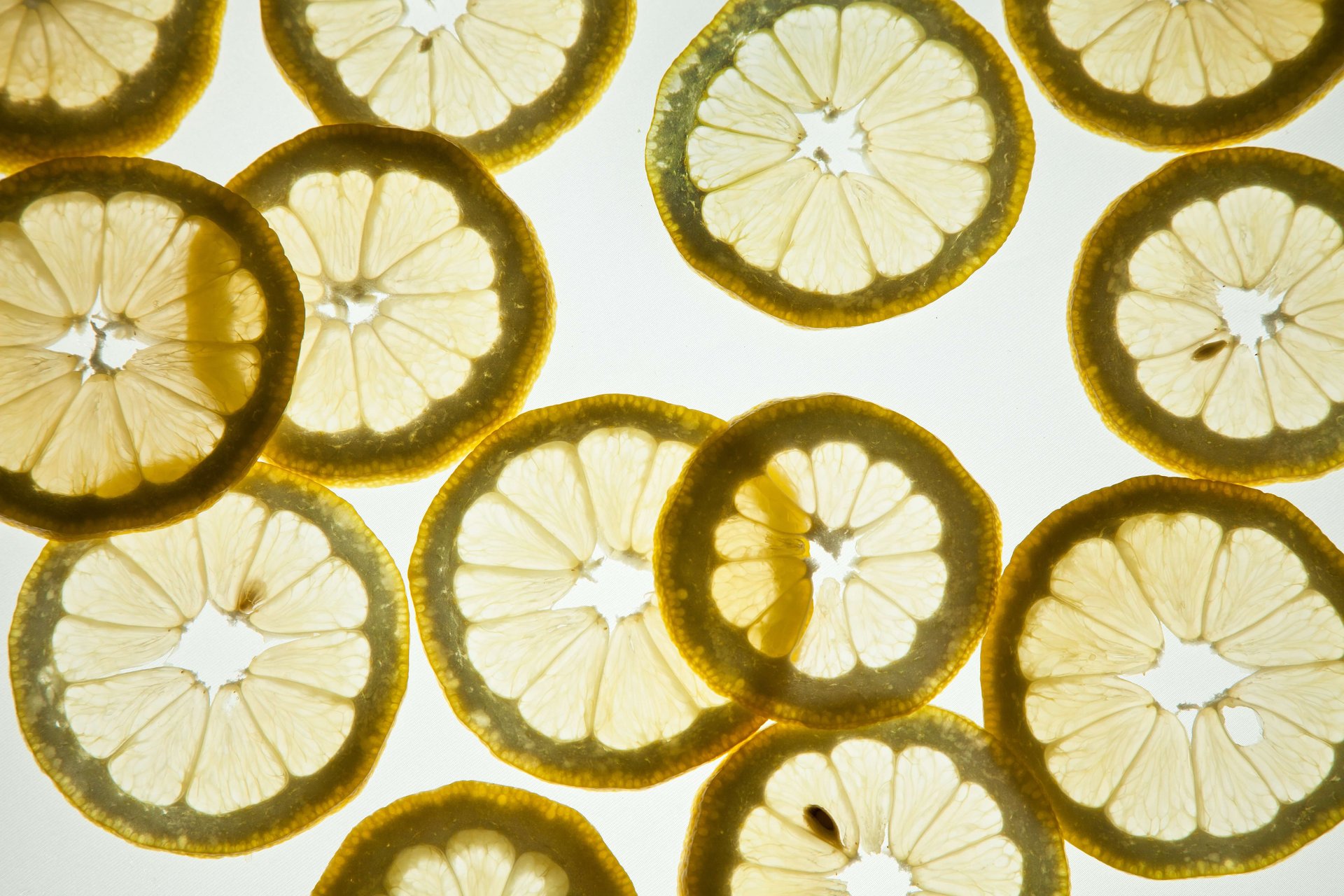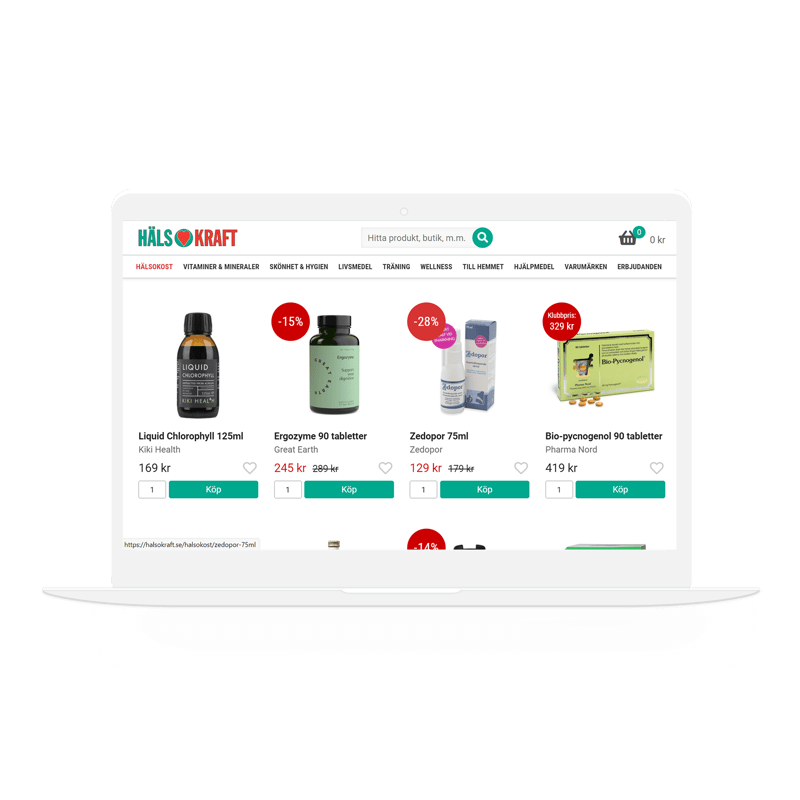 Why Norce?
Norce is Sweden's leading SaaS eCommerce supplier and their project portfolio and excellent reputation were impressive and outperformed other similar companies in the market.

"Norce is the leading SaaS Swedish supplier providing a dynamic and constantly developing platform. That makes me feel secure. We don't have to come up with lots of our own solutions to stay in control, but can use a modern solution that is kept up to date, follows changes in legislation and gives us everything we need. That makes me feel safe."
Boka möte
Result
As the Nordic region's leading SaaS platform offering modern solutions for omnichannel sales, Norce has enabled Hälsokraft to increase its digital presence with its target groups to improve sales.

"The investment in Jetshop doubled sales."

Norce created a shared back-end system to support the channels. With a front page that constantly needs to be updated, the system has been created so that internal resources at Hälsokraft can continue to run and administer their stores online easily without any help from developers.

Norce has provided us with a stable platform with varied functionality for both B2C and B2B, and has also given us advice on how to drive our stores forward.

Norce has also simplified integration with Depict and Voyado and other third-party solutions.

"I think that other alternatives would have been much more expensive than the functionality we have experienced with our current partners. Everything flows smoothly. With our current solution, we can take on our competitors, whatever their size."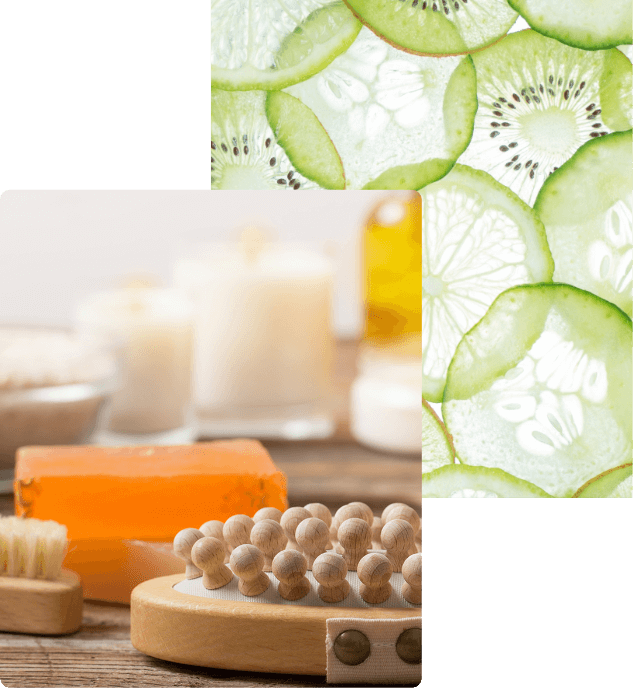 Depict.ai
After implementing Depict, Hälsokraft saw a 75% increase i pages per session.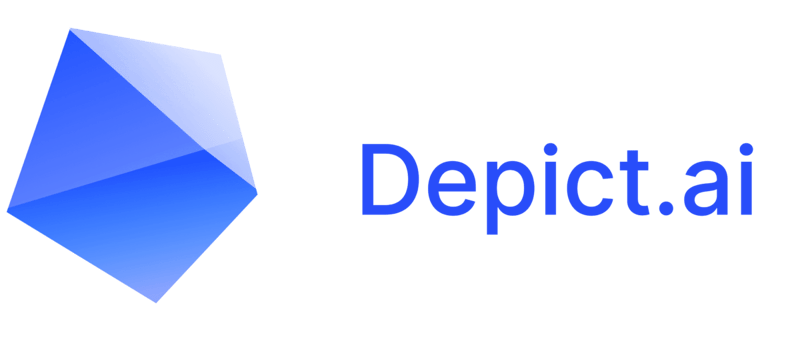 The challenge
Hälsokraft wanted to create an experience where people would find what they needed online just as easily as in store. One of the people at the forefront of this transformation was Douglas Holm, marketing specialist at Hälsokraft.

He believed that by having quality recommendations Hälsokraft could help people both find the product that they were looking for, and give highly tailored suggestions to ensure that the customer had everything they needed to use the product.

In short, Douglas wanted the recommendations to come close to those that a shop assistant might make to help ensure the customer had everything they needed by the time they left the store. The key metrics that Hälsokraft wanted to optimise for was the number of page visits per session, which was an indication that the customer was being directed to other interesting products as well, and the time spent on the site.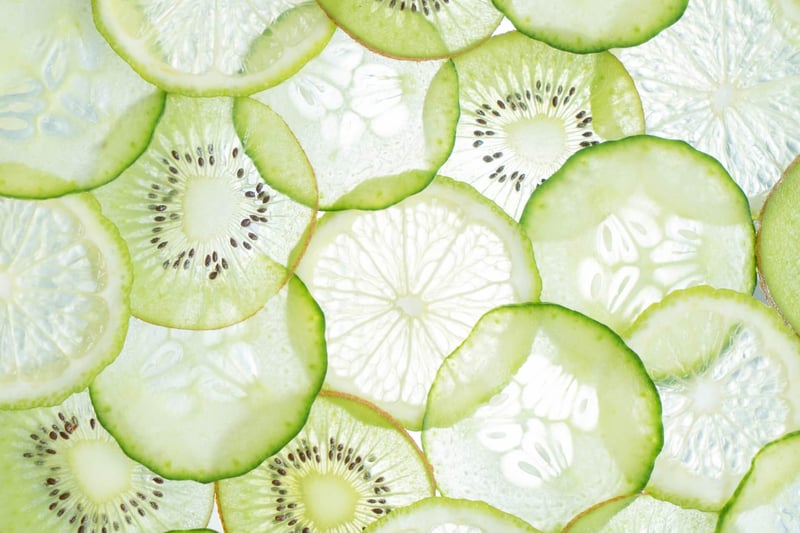 The result
Douglas enlisted the team at Depict.ai to help tackle this challenge. Depict's recommendations stand out because their algorithms are designed to understand products the way a human would. Rather than purely looking at the purchasing behaviour of other customers, Depict also makes use of all kinds of data about the product to train their algorithms meaning that they can start delivering world-class recommendations immediately after launching on the site.

The numbers at Hälsokraft speak for themselves. After Douglas launched Depict on the website, there was a 75% increase in pages per session.
Besök depict.ai
Voyado
As a larger portion of our sales is connected to an identified member we have increased loyalty and a better understanding of our customers.
The challenge
As they were going digital, Hälsokraft knew they needed a way to be personal with their customers even when they weren't face to face. To do so they needed to recruit more members and get all customer data organized in one place. The previous way of recruiting members was inefficient and time consuming.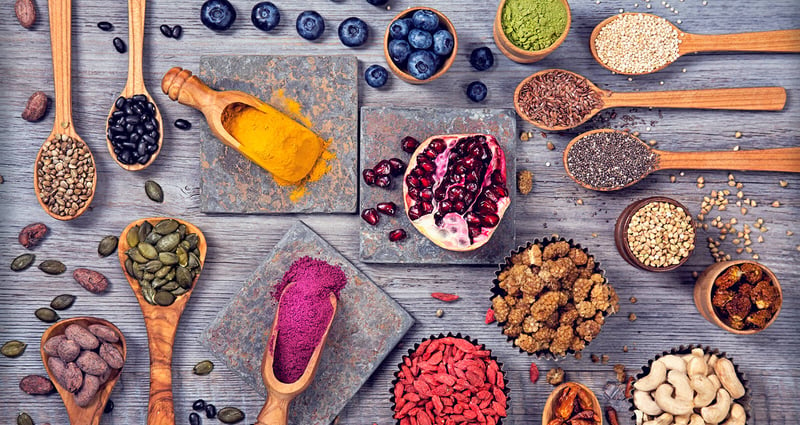 We realized it would be impossible to comply with GDPR using our very old custom-built loyalty system. Also, the legacy technology couldn't be integrated with e-commerce and POS systems in real time for a slick customer experience.

- Rickard Sviestins, Business Developer at Hälsokraft
The Hälsokraft team also struggled with their email communication as it was managed in different platforms to where they had their data. Contact lists and results had to be manually imported and exported on a continuous basis, and they knew they needed a solution where everything could be managed in one platform.
The result
Hälsokraft now save a lot of time by no longer having to manually enter customer data from stores and send to HQ, and export and import of e-mail addresses between CRM and e-mail tools.

They have everything they need in one, simple-to-use platform. E-mail and SMS communication is much easier to manage now in the same system as the customer data. Newsletters have a neat responsive layout and are easy to compose. Voyado has also enabled Hälsokraft to do powerful segmentation, automations, dynamic content and view the entire communication history for each customer.

Hälsokraft have had some incredible results with Voyado, including:

Total cost of loyalty program reduced by 15% whereas the member recruitment increased by 180%. Loyalty club sales increased from 50% to 75% of total sales.

Thanks to Voyado, it's easier than ever to recruit more members and get the data filled in automatically by personal id number lookup. Something which was previously managed through tedious manual entry in forms sent from stores to HQ.

Hälsokraft can now send out all of their communication from the same platform where they also have all of their data, saving a lot of time and resources. It's also easier than ever to analyze their results from communication, campaigns, track KPIs, and more.
Some of our selected cases