Consumers today demands more from every experience and unless you are flexible, that can be difficult to deliver. A McKinsey study states that 71% of consumers expect companies to deliver a personalized experience and interaction. 76% gets frustrated if this is not offered. In order to improve customer experience, merchants must offer a variety of easy payment options and a personalized and frictionless experiences in all channels. Sounds easy? Unfortunately not, merchants often have a complex setup where many system parts must integrate with each other but are technically isolated. This challenges communication across channels which limits the customer experience and your operation excellence.
Enhance customer experience through Plugins and Adapters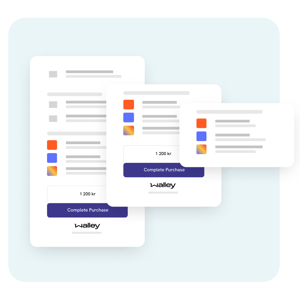 In order to offer the full user journey and customer experience, such as identifying the buyer, you need to show relevant delivery and payment options, membership in your loyalty program and present personalized upsell offers. All these must have great usability, otherwise it will complicate the experience for the buyer.  
If you want one purchase platform that can be used in the e-com channel, but also over distance sales or in-store, it is important to be consistent with the buyers. This will also keep your internal administration costs to a minimum.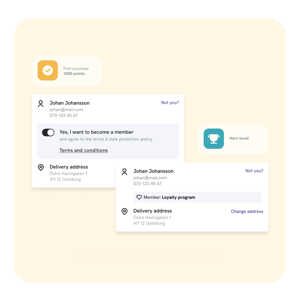 To allow a seamless journey, the user should be identified and presented with a personalized experience throughout the purchase lifecycle. An adapter architecture using existing or custom plugins can be utilized to add data from many systems, such as data from CRM systems, relevant upsell or a delivery option based on the user. This will create an optimized purchase journey.
Creating the best payment experience
Offer a variety of easy payment options

Show only relevant payment options

Present personalized upsell offers

Optimize with an adapter architecture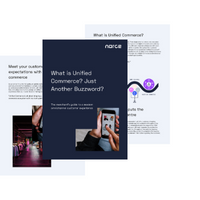 Want to know more about unified commerce and personalized shopping journeys? Find out more in our guide! It will provide you with all the information you need to create a shopping experience without friction and how to boost your customer experience with unified commerce. Download it here!