KITCHENTIME
From manual processing to automated E-commerce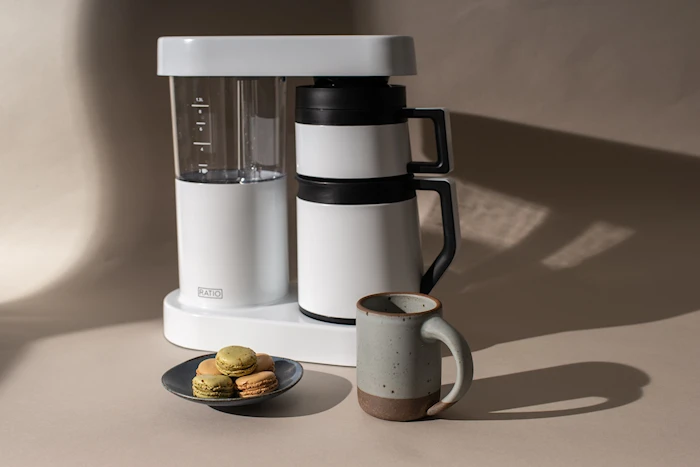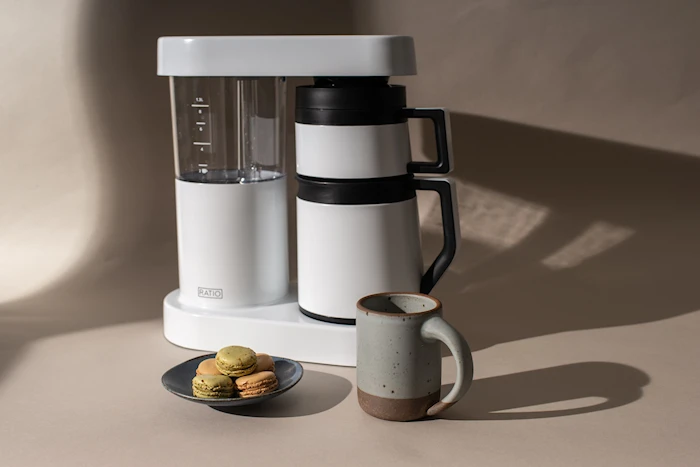 Background
The two brands are managed in parallel from the group head office in Uppsala. The Kitchentime Group is one of the fastest growing ecommerce companies in the Nordic countries today. The company now targets international expansion and a sales target of one billion in the next few years.

In 2014, Kitchentime signed an agreement with Norce Commerce to implement a new ecommerce solution. From an early stage, Kitchentime focused on automated, technology-driven ecommerce. The company has focused on developing efficient processes that enable new sites to be quickly connected on top of existing infrastructure. This simplifies and enables continued acquisitions.
"Our biggest and most important growth factor has been product range expansion and to manage this, we need a platform that can handle supplier inventory logic and everything that goes with managing a large assortment. This was one of the main reasons why we chose the Norce Commerce platform. Availability logic was also a difficult area for us before we switched platform"


"As our strategy involved using supplier inventories as our extended stock, we wanted to integrate their inventory logic into our service. Only Norce Commerce was able to resolve this for us. As far as we can see, no other platform on the market is able to offer this. Norce Commerce´s pricing module is also a big plus for us"


"We have a great deal of tech-savvy staff in- house, but we need the basic functionality of a ecommerce system. Not needing to develop from scratch was another positive. I can recommend Norce. Especially if your ecommerce is based on a large product assortment. If you implement a longtail strategy, Norce Commerce is definitely recommended".
Anton Malmberg, Founder & Vice President, Kitchentime


Challenges
Manual processing
At 2014, the existing Kitchentime ecommerce solution was a manual process, which was very labour intensive. For the company to grow as planned, it was important to find a platform that supported automation of the underlying processes.
Fast growing product range
There was a lack of systems support for a significant expansion of the assortment. The company needed a platform that could manage logic with supplier warehouses and everything a large range entails, such as optimisation of transport etc. The availability logic also had to be upgraded.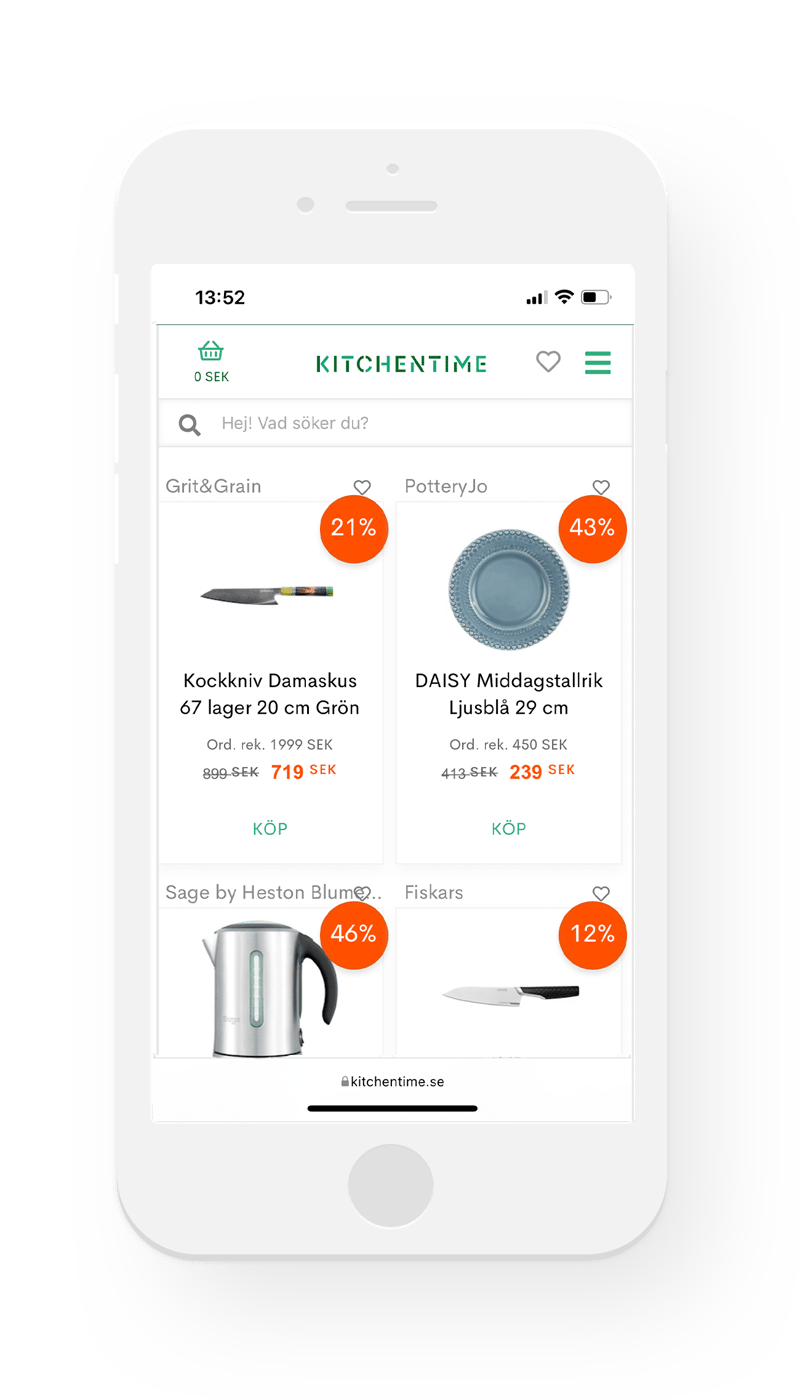 Time consuming pricing process
Kitchentime had to find a solution to make pricing more efficient since the assortment includes around 70,000 products. Being able to quickly adjust and automatically update prices was a very important requirement when changing platform.
Multichannel customer experience
The existing ecommerce solution didn't support mobile devices. Kitchentime wanted to be able to offer the best possible customer experience in all channels.
Rapid expansion
As Kitchentime is constantly expanding its assortment and broadening its customer base, the solution had to be able to manage growing sales without any problems. It was also important to be able to scale up the ecommerce operation during high seasons and temporary sales peaks.
In-house development and CMS
Kitchentime, which has a tech-savvy in-house development team, wanted a solution where they could choose CMS and work with frontend design and development in-house.
Solutions
Flexible headless solution
With a headless platform, i.e. an ecommerce platform that is decoupled from CMS, Kitchentime is able to do fron-tend development in-house. The platform manages data structures, business logic and underlying ecommerce functionality, leaving Kitchentime to focus on developing the customer experience and improving the conversion rate.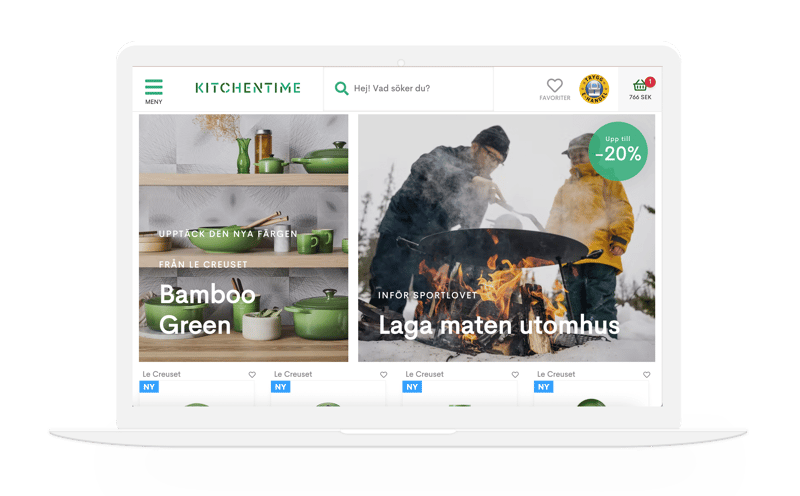 Automation
Kitchentime has automated several business processes to gain better performance, smarter work flows and greater profitability. Ecommerce automation was a must in order to manage the high expansion rate.
Support for range expansion
The inventory logic of over 500 suppliers has been integrated into Norce Commerce and the product offering can now be automated, presenting accurate data such as product information, prices and availability in real time.
Quick and simple pricing
Rules-based pricing via the Norce Commerce pricing module allows Kitchentime to keep pricing up to date efficiently. Pricing is no longer done manually, which minimises labour resources and delivers a better return.
Mobile commerce
Kitchentime has invested in a digital strategy that enables digital commerce in all channels in order to give customers a better user experience both on desktop and mobile devices.
Cloud operation
Cloud operation enables scaling up over time and in the event of temporary sales peaks. Kitchentime became the first Norce Commerce cloud customer, with great results.
Results
Efficient ecommerce
Today, Kitchentime's ecommerce solution fully supports mobile ecommerce. The solution is technological advanced with automated flows for sales in all different channels. Pricing is no longer done manually, which minimises labour resources and delivers a better return.
Expansion ready
With Norce Commerce, Kitchentime can grow without any constraints related to new brands, new markets and product range expansion. The ecommerce solution can grow over time and at times of temporary sales peaks, without Kitchentime having to worry about performance.
Rapid time-to-market
As Norce Commerce is well structured with plenty of ready to use functionality, implementation went smoothly and the time schedule could be kept without any glitches. Kitchentime chose to start from a standardised integration with the business system Specter. Norce Commerce's flexible systems architecture with open APIs enables Kitchentime to easily complement the solution with new services and plug-ins in the future.
I can recommend Norce Commerce. Especially if your ecommerce is based on a large assortment. If you implement a longtail strategy, Norce Commerce is definitely recommended.

Anton Malmberg, Founder & Vice President, Kitchentime
Some of our selected cases