SWEDISH MATCH
From traditional retail to future-proof e-commerce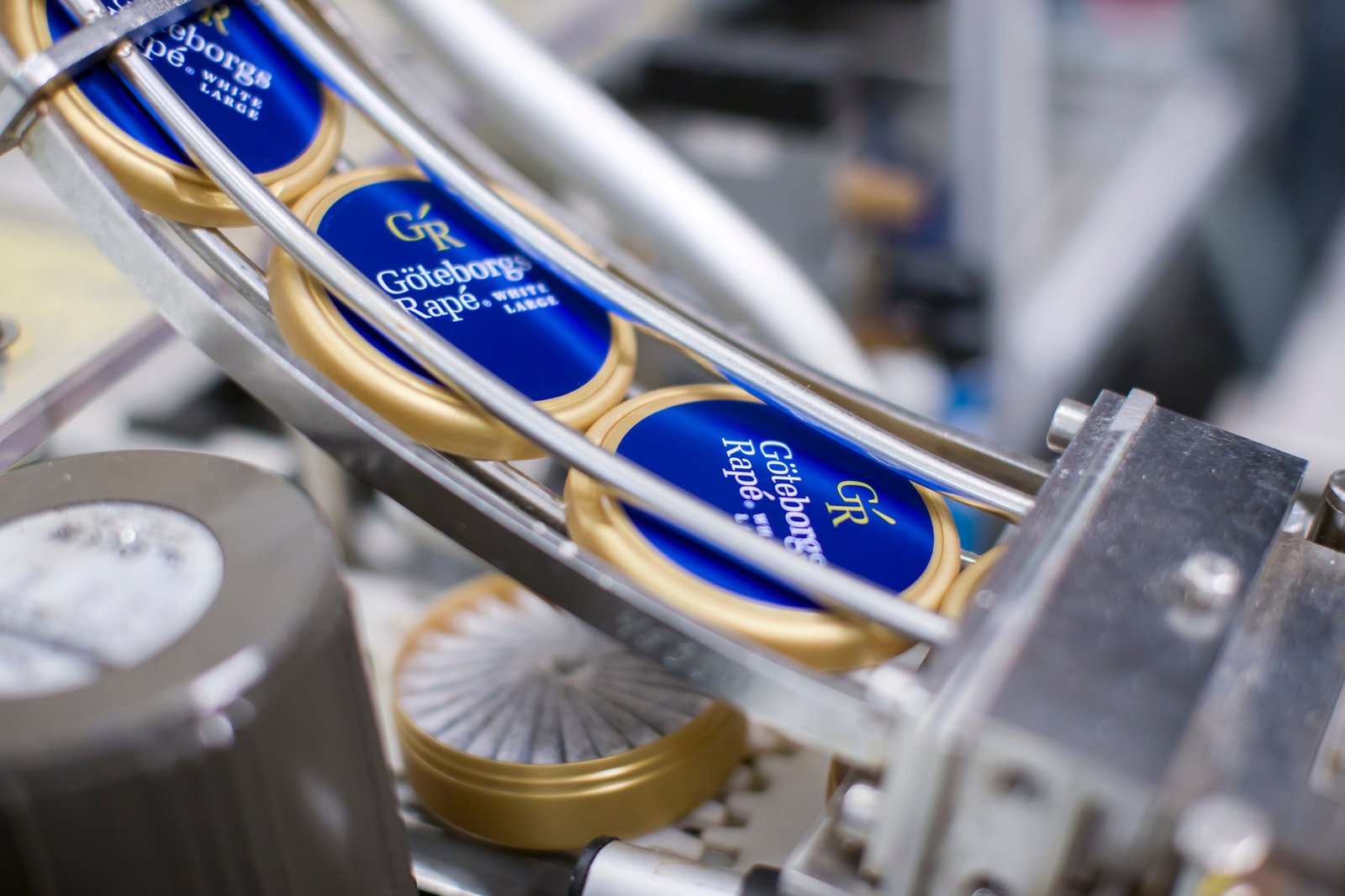 Background
In 2016 a new strategy started to take shape. It all started by developing a direct online sales channel for consumers. The vision "Becoming a digital leader within fast-moving Consumer Goods" was set early and worked as a base for the digital strategy and feasibility study that the digital agency IVEO developed together with Swedish Match. The assignment included investigating and evaluating how e-commerce would fit into Swedish Match's offer and how it could be operated. As well as looking into which skills and technology that was needed for the project. The feasibility study depicted a 5-year strategy to see which direction Swedish Match would take. This was done to get a feel for what may be added along the way, what future needs there might be and how e-commerce solutions may develop over time. The aim was to try and predict how an e-commerce platform would affect stores, retailers and wholesalers as well as the production itself at an early stage.
In addition to the feasibility study, IVEO was entrusted to implement the new e-commerce solution based on Norce's e-commerce platform. A year later, in March 2017, Swedish Match's new e-commerce platform was launched.
Challenges
Lack of PIM system
Swedish Match lacked a PIM (Product Information Management) system to gather and enrich product information. PIM is becoming more and more important as companies expand the number of channels where products are displayed and customers' purchasing processes have become more complex. Omnichannel places high demands on the product information to be consistent. Therefore it was important for Swedish Match to procure a powerful PIM system to be able to manage all touchpoints with the customer.
Existing CMS
Swedish Match was currently using EPi as their CMS. The publishing tool is used to create content to attract and convert customers, by using personalization and real-time adaptation according to the visitor's behaviour. The CMS also controls the content that is routed across multiple channels. Although EPi has its own Commerce solution, it did not fit Swedish Match's requirements for a new platform.
Existing concept stores
It was important for Swedish Match to stand out and show off its unique products and customer experience. They wanted a solution that would give the customer a personal and creative shopping experience. Similar to what is offered in the company's physical concept stores.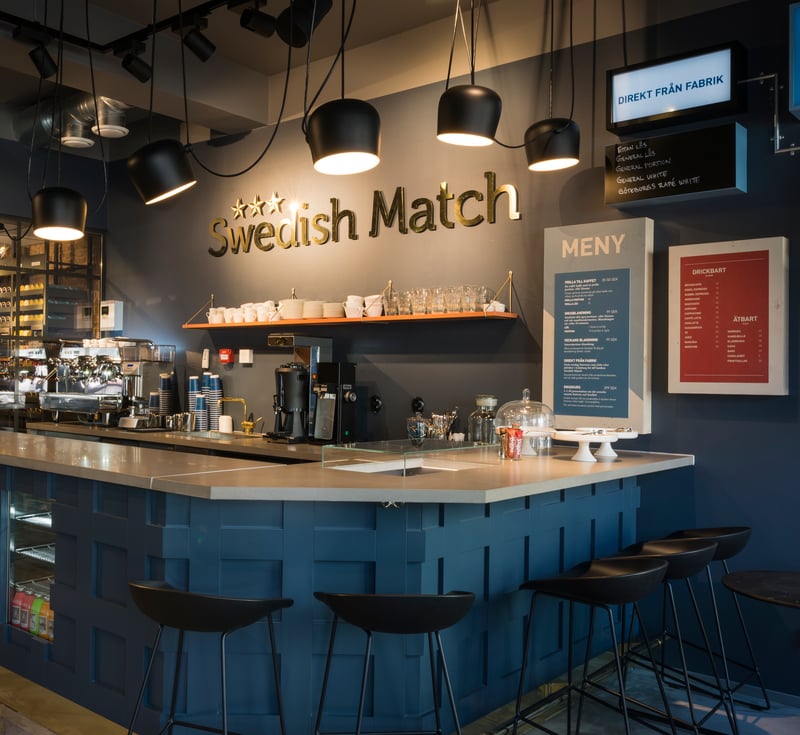 Avoiding clashes
Building long-term relationships with consumers require engaging customer experiences. Instead of creating a clash between different sales channels, Swedish Match wanted to scale up the deal and take the concept further to also strengthen its partners' business. Swedish Match's online investment is a complement that strengthens the retailers' long-term business. With consumers increasingly looking for information about products online, Swedish Match needs to also have a digital presence.
Befintligt systemlandskap
The initial feasibility study considered the existing system to find a technical foundation, on which internal and external systems could be based on. Since Swedish Match had a system with self-developed adaptations, it was an absolute requirement that the new platform could be easily integrated into the existing system. Finding technical synergies and a flexible architecture that supports rapid adaptation to the ever-changing needs of consumers was equally important. A flexible system architecture was also a prerequisite to match Swedish Match's requirement to keep the existing CMS.
Another important aspect was to find a platform that could store all data from underlying systems. The platform must be able to work autonomously so that the e-commerce solution is always available even if other underlying systems would lose speed or functionality.
Solutions
PIM adapted for e-commerce
Norce built-in PIM helps Swedish Match to administer and enrich the product information in order to offer a seamless and consistent digital customer experience. The PIM solution can also be used in several markets during future expansion.

Headless eCommerce & flexible APIs
Norce is a headless platform, i.e. disconnected from CMS, applications and business systems. A headless platform is both flexible and scalable. If necessary, you can easily replace existing parts of the system, add and remove functionality without damaging the platform. Modern and well-developed APIs simplify the integration between the e-commerce platform and the company's other systems. A few clever solutions were added to the platform: A booking system that enables customers to book courses in the stores, as well as a new customer service system to automate returns that were previously handled manually.

With Norce, Swedish Match has gained a platform that is adaptable for future needs and that can be expanded and grown over time. They have taken advantage of increased volumes and growing assortments and can easily scale up and down as needed.

Orders & delivery
Order processing consists of automatic processes that ensure that all necessary data reaches the business system and other relevant systems. By offering online consumers fresh snus, new requirements were put into place for order reception, stock, packaging, delivery and returns. Fresh snus places special demands on order processing both in the factory and in-store, as it needs to be delivered and returned fast to keep the quality in check. Therefore, Swedish Match invested in a new e-commerce-adapted warehouse and logistics center to fully support the consumer's new digital experience.

New direct sales channel
With the help of the Norce platform, Swedish Match has been able to quickly create a new direct sales channel where they offer the digital consumer a seamless shopping experience in all channels. With good product information and user-friendly functionality, Swedish Match meets the competition by offering unique products and customer experiences. In addition to fresh snus, Swedish Match also offers its customers a subscription service, a booking system for tailor-made courses in-store and a comprehensive online snus guide as sales support. Through an improved customer experience, they do not clash with their retailers, the new solution rather becomes a complement that strengthens the joint business. E-commerce helps with brand building and creates a closer relationship with the consumer.
A seamless customer experience
With Norce, Swedish Match has created a new direct sales channel that offers a seamless shopping experience in all channels. E-commerce is a complement that also helps retailers' long-term business by strengthening the brand and the relationship with consumers.
Future-proof e-commerce
A headless platform is both flexible and scalable. If necessary, you can easily replace existing modules, CMS and applications, which also gives the opportunity to add and remove functionality and make upgrades without damaging the platform. With Norce, Swedish Match has gained an e-commerce platform that is flexible for future needs and can be expanded over time.
Fast time-to-market
With Norce, Swedish Match has managed to quickly start working with e-commerce. The result has exceeded expectations, both in terms of time-to-market, but also in terms of the response from consumers. Swedish Match is very satisfied with the results.